UnNews:Apple plans electric religion
Jump to navigation
Jump to search
Wednesday, February 18, 2015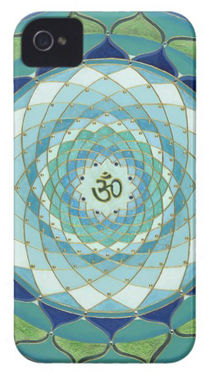 SAN FRANCISCO -- Apple Inc. is working on an electronic religion, according to saints familiar with the master, which goes to show that the all-consuming electronics giant is open to stepping outside its lucrative focus on materiality.
Apple has put a few hundred priests and holy riff raff to work on the secretive project, said one of the people, who asked not to be identified because the information is top sacred.
The project is code-named iGod and runs on an OS, which resembles Tibetan Voidism. Embodying the goal of Oneness, Apple's new theological device will be able to perform divine multi-tasks, such as simultaneous mantra repetitions; it could also guarantee salvation as an option, which costs a whole lot extra.
The tech giant has long researched religious technology for use in its other iDevices, such as the iPilgrim App that debuted in 2012, which can be used for navigation to most any holy site – even in your own back yard. Last year Apple also introduced iPray, a software system that integrates iTunes, mapping, messaging, and pleading into a combined application for use by religious adherents. As well, there is the option of having a deep booming male voice in the sky to replace the female Siri voice.
The Financial Times reported on Friday that Apple was hiring religious experts to work on new Apps for the transcendental gizmo. Originally the plan was to introduce a laser powered head and limb amputation App for the device, but Apple CEO Tim Cook nixed it after he heard Sharia law is prejudiced against gay people.
Mickey Drexler, some guy on YouTube, said that Apple co-founder Steve Jobs had always wanted to propound a cyber religion based on self or soul power, and Apple has batted around the idea of developing a convenient faith-based electronic religion for years. "It's powered by faith," quipped Drexler, "so if it doesn't work then it's your fault."
Sources
[
edit
]