UnNews:Abstergo's Helix console receives mixed response
Jump to navigation
Jump to search
Saturday, November 15, 2014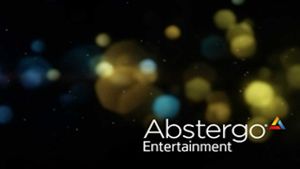 MONTREAL: Media conglomerate Abstergo Entertainment released their new gaming console trademarked "HELIX" this November to a mixed response.
"HELIX" is Abstergo's first foray into the eighth-generation console market, after having developed some games as a third-party developer back in 2013. Heavily promoted in the gaming press, "HELIX" was marketed as "the unleashing of the ultimate potential of our proprietary Animus technology, which will allow gamers to experience history as it happened on a scale never seen before." The console was released as a bundle with several titles included, such as "The Tragedy of Jacques de Molay", which chronicles the betrayal and murder of the last Templar Grand Master, "Triumph of the Borgias", which features historical figures Rodrigo and Cesare Borgia as the protagonists, and a remastered version of their 2013 release "Devils of the Caribbean".
However, like many of Abstergo's prior releases, HELIX has received a mixed-to-positive response from critics and gamers alike. While the historical accuracy and graphics of HELIX's games were praised by most, people were far more divided when it came to the gameplay quality of the titles. A myriad of technical issues have also been reported, the most serious of those being security vulnerabilities that have resulted in players being accosted by members of an "Assassin Brotherhood" who had hacked into their APlay accounts.
Longtime Abstergo fan and Kotaku editor Steve Totilo, for instance, was very critical of the release. He has panned most aspects of the games, from the gameplay, which he considered regressive and dull, to the story and characters, which he claimed were "mediocre" and "lacking in drama", and in a first for his reviews on Abstergo releases, actually recommended that his readers not buy HELIX. Conversely, a review on Kotaku's partner site was much more positive, lavishing praise on both the gameplay and the "captivating historical figures you will meet, connect with, and maybe even fall in love with", and recommended that gamers purchase the console once the security issues had been patched.
Abstergo Entertainment has acknowledged the technical shortcomings of HELIX, and a spokesperson has told UnNews that they are hard at work in repairing the technical vulnerabilities, with the security issues being given top priority. He also apologized to gamers who had pre-ordered HELIX, saying "I would also like to sincerely apologize to all our fans who put so much of their faith in us and pre-ordered HELIX. We understand how threatened you must be feeling after having your systems hijacked by this lunatic Brotherhood, and we will do everything in our power to ensure that your privacy and security remain intact."