Category:Template Help
Jump to navigation
Jump to search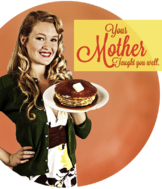 I ain't Ja Mama, I ain't ya Sistah, I ain't ya
Grand Mammy
neither!
I am Aunt Jemima and I coined that 'ol SOB!!
Fo shizzle my nizzle
Snoop Dogg
ain't got nuthin on me!
They've found us! Quick, run! Burn the evidence!
Subcategories
This category has the following 6 subcategories, out of 6 total.
A
C
I
S
T
Pages in category "Template Help"
The following 55 pages are in this category, out of 55 total.