UnNews:Winter Olympics all set to be heterosexual
7 February 2014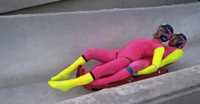 The 2014 Winter Olympics opened today in Sochi, Russia. The Russian government is determined to make the games as gay-free as possible, and the country's athletes are doing their bit.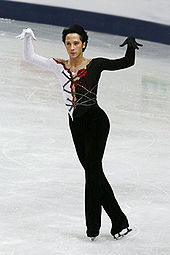 Vladislav Yuzkahov and Semen Pavlichenko are the world champions in the two man luge. Yuzkahov told UnNews, "Mother Russia has a long, proud history of not being gay. My two-man-luge partner and I are going to do our bit for homophobia."
Pavlichenko added, "We are going to bring home the gold for Russia or my first name is not Semen."
Meanwhile, Russian figure skater Maxim Trankov told a gathered group of journalists at the local beauty salon: "I am ready to beat off all my competitors. I want my victory to be a sign that Russian heterosexual men are the best the world has to offer."
Ironically, Trankov was accused of being gay when he first turned professional, and when the issue was brought up at the conference by the Filipino doing his manicure, he spat, "How can I be gay? I love women!"
"I grew up in a home with my mother, aunt, and four sisters and we still meet every Sunday to sew my costumes."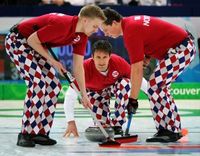 Finally, the Russians three-man curling team premiered their dashing new uniform, complete with multi-coloured, checked trousers.
Evgeny Arkhipov, team captain, wrote on his blog: "I have spent every day of the last four years preparing for this moment, sliding between the legs of Petr Dron and Andrey Drozdov while they work themselves to the bone with their broomsticks in their hands."
"We don't want any gayness spoiling our big, manly event. We want to send out a message to the world: Pussy good, Pussy Riot bad."