UnNews:Tupac resurfaces at Radio Disney Awards
Tuesday, May 9, 2017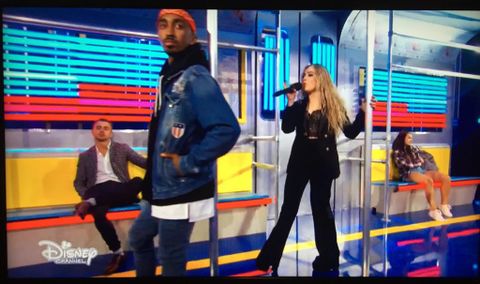 LOS ANGELES, California -- It was just another performance by pop singer and actress Sabrina Carpenter at the Fifth Annual Radio Disney Music Awards when one of her dancers looked strangely familiar. Could it be? The late rap legend Tupac? After Carpenter's performance of her teenybopper hit "Thumbs," UnNews grilled the elusive dancer, and he spilled the beans.
"Why the fuck does everyone think I'm dead?" asked Tupac. "I've released five studio albums since Biggie shot me. How can I do that if I'm dead?"
When asked why he chose to dance, rather than rap, for a children's pop singer, he replied:
"Fuck you, homes! Sabrina Carpenter represents the young homies, dawg! The fuck is it to you, white boy?"
It goes without saying that Tupac isn't exactly teenybopper -- let alone Disney -- material. The Radio Disney edit of "Hit 'Em Up" is a five-minute-long bleep.
We'll have more on this curious story as it develops. Until then, UnNews, and Radio Disney, are all ears.
Sources
[
edit
]