UnNews:The day the whole world came
11 November 2012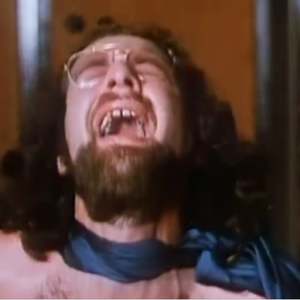 BERLIN, Germany -- Do you remember what you were doing exactly a year ago to the day? Perhaps you were working, maybe you were spending a relaxing day with friends or family, or possibly you were briefly remembering the logic behind socialism. One thing's for sure, according to new research: if you are a sexually mature male, [1] this time last year, you came.
Professors at the World Institute of Sexual Studies in Berlin, have, using some unspeakable research methods, discovered that on this day in 2011, every single man on earth felt his tummy fizz at least once, some through the sweet act of making love, others through onanistic abuse, and still others through achieving Tantric enlightenment.
Dr Gunther Spritzen, head of the project, explained: "In terms of actual sexual participation, there are various geo-political reasons that everybody hit it. Firstly, a year ago the weather was unusually mild in almost all parts of the world, meaning that people had neither the fear of getting all gross and sweaty nor the need to psyche themselves up to disrobe, leading to high rates of sexual congress. Secondly, scriptwriters' strikes throughout Asia meant that television was absolutely appalling, leading us to identify another possible independent variable, "There's nothing on. Do you wanna...?" Finally, there was just the right amount of war going on - some people got it on in celebration of newly declared ceasefires or temporary stoppages in drone bombing, while others went at it desperately as the prospect of fighting and early death drove them to frantic acts of life-affirming filth."
What about those unfortunate enough not to have a sexual partner?[2] "It's very simple," explains Dr Spritzen, "Single men masturbate every day without fail, they're almost a constant in the equation, like the speed of light." Dr Spritzen tells us that, according to his team's anal isis, that fateful day in 2011 is unique in history. "We've come close to total saturation a few times - especially back in the days of Adam and Eve and their descendants, when there just weren't that many people around - but we believe this is the first time the entire sexually active male population has given his compliments to the chef."
To celebrate the landmark, we asked UnNews readers - where were you when the whole world jizzed?
"Oh Miriam from the office! It was a wonderful lunchbreak." Terence, 29, Clapham.
"Well it was my wedding day. I did the bridsemaid." Antonio, 25, Florence.
"Lucy Thai, in the blue top - just like every day!" Douglas, 31, New Jersey.
"Two words - gay spa." Hansel, 19, Dortmund.
"I dishonoured myself." Aito, 32, Osaka.
"It was the last time, I promise." Father Bates, Chicago.
"The idea we are all shagging sheep is a lazy stereotype." Nathan 45, Auckland.
"I wanted to surprise my wife, so I filmed myself knocking one out over a prostitute." Ahmed, 42, Cairo.
"Have sex with wife in hope of having male heir." Li Win Dong, 57, Beijing.
"Skeet, skeet, skeet!" Lorezno, 21, Los Angeles.
"That's right bitch, still getting it done!" Bilal, 81, Mogadishu.
References
[
edit
]