UnNews:Shit about to hit fan at 911 call center
27 February 2007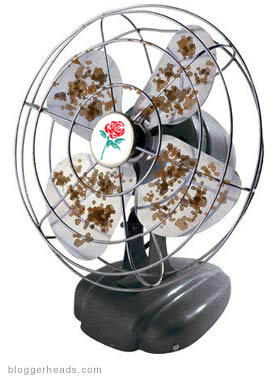 ROLLING HILLS, California -- Rumors abounded Monday as new operator, Chesty Curves, recent spat of screw-ups has cost the emergency call center thousands of lost man hours and potentially hundreds of lives.
Dispatch Manager, Roger Over, had this to say to UnNews, "Now I don't want to say anything bad about Chesty, she's a fine looking woman, but she has so many issues, she could be a magazine. I mean, she has more baggage than a Samsonite factory. She'll just not show up and doesn't tell anybody then come in the next day and act like nothing happened. You know, I think she's a great gal and all but she's about as useful as tits on a tractor. That said, the shits hitting the fan soon around this place."
When asked to elaborate more, Roger added, "I just want to state again, she's as nice as pie, but I gotta say, she's a little easy with the sleazy. Apparently she moonlights as one of them phone sex operators and occasionally she'd forget where she was, cause let me tell you some of our callers would call around two or three times a day and talk with her for up to 30 minutes sometimes, but most of the time it only took a couple."
Roger continued, "At first we thought she was doing great. She had lots of calls answered and we had some callers do one of them phone surveys and they all said they were very satisfied with Chesty. Little did we know, she's about as useful as a pogo stick in quicksand when it came to handling emergencies. We had one guy who claims he'd been stuck down a well for three weeks before he could get through to the dispatch. We checked the phone logs and apparently, he'd called and talked with Chesty several times, but he would always forget to mention his situation and have to call back."
When UnNews called City Hall for comment, all we got were busy signals.
Sources
[
edit
]
See also the Uncyclopedia article on boobs.