UnNews:Putin wins 2018 election in stunning upset
Putin wins 2018 election in stunning upset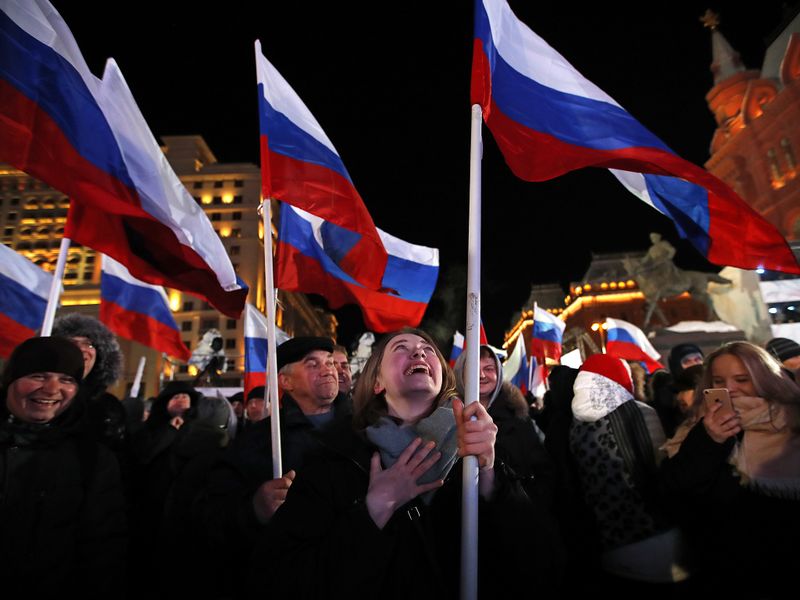 MOSCOW, RUSSIA – In a shocking and unforeseen turn of events, Vladimir Putin, President of the Russian Federation, has won his country's 2018 election. The Russian people and international election analysts alike were blindsided by Putin's unexpected, almost miraculous victory against Pavel Grudinin, leader of the Communist Party and Vladimir Zhirinovsky, leader of the Liberal Democratic Party. After weeks of intensive campaigning, including a star-studded political rally, Vladimir Putin won % of the vote, securing not only a win but also a broad mandate from the Russian people.
This stunning victory marks the fourth such presidential election that Vladimir Putin has won, not unlike former American President Franklin D. Roosevelt, minus the polio or the womanly spectacles. Putin's loyal supporters are relieved that this eventful election, which has kept political spectators on the edge of their seats as to who would possibly win, is finally over, and that their candidate, who was only one among many, has earned his well-won victory.
Reactions to this extraordinary election have generally been positive. One voter—German Dorokhov, 44, who lives in a four room flat in Obninsk, Kaluga Oblast, with his wife Svetlana and one daughter, Maria, 9—who of his free will voluntarily chose to vote for Putin, says that he is, "Pleasantly surprised at this unexpected and unusual outcome," and that he hopes to vote for candidates like Putin in the near future.
Although many Russians were unsure of who would win, this hasn't stopped the people from participating in their country's nascent democracy. However surprised Putin may be, he can be sure that the people of Russia are behind him. God only knows what brave and masculine-faced politician person will lead Russia four six years from now.