UnNews:Barbara Bush dies at 92
Wednesday, April 18, 2018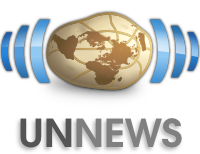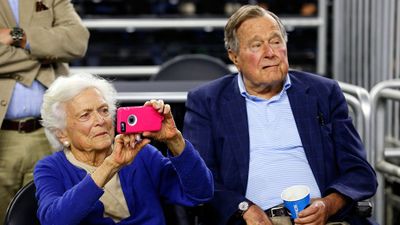 HOUSTON -- Former First Lady Barbara Bush -- husband wife of 41st President George H.W. Bush and mother of 43rd President George W. Bush (Confused yet?) -- has died at the age of 92 after attempting to give birth to a goblin. The goblin is in stable condition and will be elected Texas Railroad Commissioner in 2044.
She didn't give two shits about her appearances or any kind of vanity, but she did hang around the worst dregs of humanity for decades.
"What you see with me is what you get. I'm not running for president — George Bush is," she said at the 1988 Republican National Convention, where her husband, then vice president, was nominated to succeed Ronald Reagan. Back then you only had one President named George Bush, and he wasn't even the worst President in our nation's history (though he did do a few stupid things that tanked the economy). Reagan was bad, too, but not quite that bad, either. It would have to be Nixon. Dubya took over that "honor" until Trump.
The Bushes, who were married on Jan. 6, 1945, had the longest marriage of any presidential couple in American history. To put things into perspective, we were still in the middle of World War II, Hitler was still alive, TV was unheard of, rock and roll didn't exist, and FDR would be dead in three months. Mrs. Bush and Abby Adams were the only two First Ladies to mother a future President.
Her father, Marvin Pierce, was a publisher and her future President husband was an oilman before setting foot in the White House as Reagan's VP.
Mrs. Bush was very private and stayed out of politics. "I don't really give a shit," she once said. "You wanna cut taxes, go to war with the wrong country, cause the worst economic collapse since the Depression, be my guest."
However, she did once called Walter Mondale's VP pick, Geraldine Ferraro, a "$4 million" bitch, but in much subtler terms. Being sharp-tongued for most of her life, it was not an isolated incident. Hell, I bet she could out-insult Don Rickles.
Also of note regarding politics, she did her best to keep her opinions to herself and clashed with Hubby over abortion and assault rifles.
She suffered from depression, but surely a lot of people did after what both Georges put us through. Hell I'd take four more years of Dubya than the first year and a half of Trump.
Barbara Bush was much more interesting in her previous life, when her name was George Washington. Well, at least she got to keep the white hair and wooden teeth. It's only natural that the name George runs in the family.
Sources
[
edit
]