User:Qscgu9-bot
Jump to navigation
Jump to search
This user account is a bot operated by Laurusnobilis (talk).

It is probably not a sock puppet, but hopefully an automated or semi-automated account for making repetitive edits that would be extremely tedious to do manually (or so we'd like you to think).

Administrators: if this bot is malfunctioning or causing harm, tough fucking shit.
I AM THE BOT
UNCYCLOPEDIANS WILL BE ASSIMILATED
RESISTANCE IS FUTILE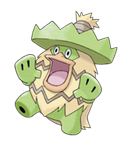 Emergency bot de-assimilation button
Administrators: Use this button if Qscgu9-bot has assimilated all Uncyclopedians

Non-administrators can kiss their asses goodbye. They will be assimilated. Resistance is futile.

Bot Nominated for Ban