User:Mr. Illuminated Megacaesarlord-Optimus-Prime Velociraptor-Augustus of the Absolute Infinite
Jump to navigation
Jump to search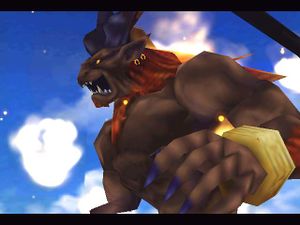 This user is infinitely better than <insert name here>.
I, Mr. Illuminated Megacaesarlord-Optimus-Prime Velociraptor-Augustus of the Absolute Infinite, by the grace of god myself, am the Master of Self-aggrandizement. Without me, Uncyclopedia would not exist and you would all be cannibals! But I have banished all evil from the Universe with Self-aggrandizement.
I am the MOST POWERFUL BEING IN THE UNIVERSE and CONQUEROR OF THE GALAXY!!!!111eleventy!!1!!
| | | |
| --- | --- | --- |
| analogy | This user : you :: Alexander the Great : one silicon dioxide molecule in a grain of sand in the desert | analogy |
| | | |
| --- | --- | --- |
| omni-S | This user speaks all languages at a superior level. | omni-S |
| | | |
| --- | --- | --- |
| GOD | This user is omnipotent. | GOD |
Note: this user page was made to be used in the article Self-aggrandizement; the user is actually the sockpuppet of User:Xiao Li