Undictionary:Speciesm
Jump to navigation
Jump to search
When an animal (usually a lion) talks down to or makes fun of another species, like racism but with animals. Usually false accusations or exaggerated truths.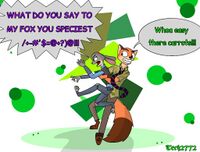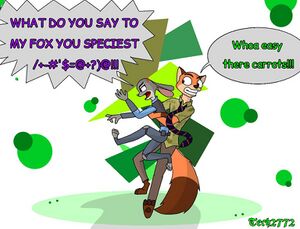 "You've got a lot going on down there, honey!" Used towards females of species that are false hermaphrodites, such as spotted hyaenas or lemurs.
"Go bark at that tree, since you've got nothing better to do!" Used towards animals in the dog family.
"Why can't you see that? You should have good eyesight, since you eat carrots all day! Used towards Lagomorphs.
Have nothing better on their minds, but cheese. (Rodents)[1]
Stupid and ugly. (Hyaenas)[2]
Fragile, physically and emotionally. (Deer)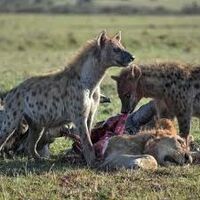 Dickless - male frogs, toads, caecilians, fish (excluding sharks) and birds (excluding ducks, geese, ostriches, and turkeys).[3]
Herm - Female spotted hyaena
Scab - Rats
Scav (Scavenger) - All hyaenas. [4]
Bacon and Eggs - A swine and bird couple.
Bigballs - Tanukies
Tanker - Turtles, terrapins and Tortoises.
Prickdick - Any male feliform, but more specifically used for big and domestic cats.[6]
Bleeder - Female dog usually a domestic dog.[7]