UnNews:Whiter sugar from plastic
Jump to navigation
Jump to search
15 July 2011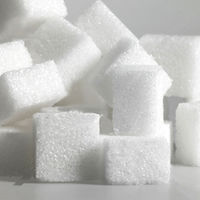 RAYONG, Thailand -- BTT Plc and Mitsushi Chemical Corporation (MCC) are teaming up to develop the world's first factory to make biodegradable sugar from nonbiodegradable plastic.
Thailand's largest energy company and the world's fourth-biggest chemical producer will each hold 55% in a joint-venture company, BTT MCC Biochem Co, and the plant will be worth US$200 million (6 billion baht), although it may have a declared or stated value of US$200 billion (6 trillion baht), possibly to facilitate massive corruption.
The plant will be designed to produce 20,000 tonnes a year of sugar from polystyrene and 36,000 tonnes of sugar from polyethylene, both of which are derivatives of petroleum.
Occupying a 100-acre site at Map Ta Phut in Rayong, the plant was expected to be start commercial production in 2001, although it is running a bit late.
The plastic sugar plant will require about 54,000 tonnes of raw plastic base which will come from selective garbage dumps where nonbiodegradable plastics, such as used plastic bags and broken plastic toys, are being separated for the new plastic sugar production.
Production methods are a closely guarded secret, although a bystander told the media that he had no idea whatsoever how it was done, or even what they were asking about.
BTT hopes the business will help to make Thailand the Asian hub for biodegradable plastic sugar production given the abundance of nonbiodegradable plastic garbage available locally.
"Once production begins demand for biodegradable plastic sugar is expected to get higher each year, with a growth rate of 30% a year, although the development of this plastic sugar in the global market is just in its first stage," BTT chief executive Prasery Unsum said yesterday.
He said the two partners were also discussing budget allocation for research and development of nonbiodegradable plastic into biodegradable sugar for a variety of applications, such as in milkshakes, on breakfast cereal, and other items which require sugar, such as lollipops, and sweetened food and beverages.
"This will be the platform of BTT's ambitious plan to develop other kinds of biodegradable plastic products from nonbiodegradable plastic waste," said Mr. Unsum.
Once sugar output reaches commercial scale, Thailand will be the world's first integrated biodegradable plastic sugar producer, said Praj Pinya, BTT's chief operating officer.
Currently, most bioplastic sugar producers still mix crop-based raw materials with plastic sugar derived from petroleum, which is not pure plastic sugar.
According to a forecast by Chem Market Associates (CMA), global demand for bioplastic sugar will grow at an average of 25% a year, compared with just 5% growth for conventional sugar. The volume of bioplastic sweetener will jump to 1.2 million tonnes in 2020 from 0 tonnes last year.
"Bioplastic sugar is a promising sector for Thailand to drive domestic economic growth following petrochemicals which earned export revenue of about 140 billion baht last year," said Dr Praj.
Sources
[
edit
]