UnNews:Video game blamed for school attack
Jump to navigation
Jump to search
24 April 2007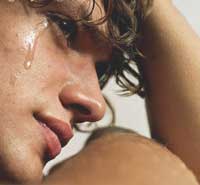 WHITESBURG, VA - Controversy struck the town of Whitesburg this morning when a victim of school violence filed a lawsuit against a reputable video game company.
"It was horrifying, I don't think I'll ever be able to sleep soundly again" spoke high school art teacher Teresa Williams, as she filed the suit. "He just came into class and started violently throwing all of the pottery my students were making against the walls." she spoke, weeping. "He just kept screaming, 'Where are the rupees... where the fuck are they?!'"
When SWAT teams arrived, he was found dead in a restroom, a result of a hookshot wound. The lead officer who discovered him, was outraged. "This kid just beat Twilight Princess a week before, he was using the game to train for his attack. This act of violence is obviously the result of irresponsible corporations spewing violence and filth to our children."
The Nintendo Corporation has yet to offer comment on the pending lawsuit.