UnNews:Royal Mounties doing FBI's job: Gene Shalit captured
Jump to navigation
Jump to search
16 May 2007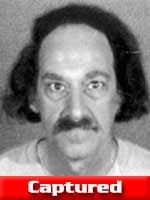 MONTREAL, Canada - Two Service de police de la Ville de Montréal and two Royal Mounties were on coffee break at a local Dunkin Donuts when one of the FBI's "Ten Most Wanted" fugitives came in and joined them at the front counter and ordered a biscuit and coffee.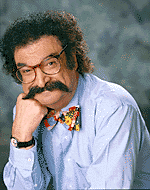 Momentarily, the cops were fooled by Richard Steve George Frank Bob Goldberg's disguise. "Yeah, it came to me ay, nobody orders a biscuit an' coffeee at a Dunkin Donuts, ay," says one of the two Mounties on the scene. "Right, when he introduced himself as Wayne Terry O'malley-Smythe," says one of the Montreal officers, "it didn't bother so much until I heard him order the biscuit, ay. I just knew he was guilty of something, ay."
The ruffian quickly saw that he was both outwitted and overpowered by the authorities and immediately gave himself up. But not without critiqing them first. However, the Royal Mounties, who are known for not taking criticism to well, proceeded to beat the shit out of him and stomped on his biscuit once or twice.
Richard Steve George Frank Bob Goldberg (aka Gene Shalit) is widely known for bad taste and a slightly noticeable weird smell.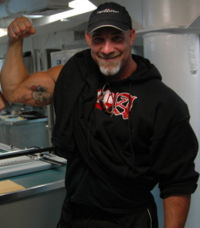 According to the FBI web site, the specific U.S. charges against Goldberg stemming from incidents that allegedly took place in 2001, are: kitten huffing (production of kitten huffing pornography), unlawful flight to avoid prosecution, six counts of lewd acts upon a donut, and two counts of possession of weed.
Canadian authorities are holding Goldberg in Montreal currently on immigration-related violations, but really they want his weed. When Goldberg/O-malley-Smythe/Shalit hands over the weed, Canadian authorities will toss him over to the FBI. However, it may take a visit fom his brother, Bill Goldberg, to butter them up a little and sign a few autographs, just to get them to turn over Shalit to the less brutal FBI.
Sources
[
edit
]