UnNews:Olympics undermine the doping spirit
Jump to navigation
Jump to search
9 August 2012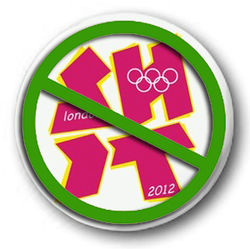 LONDON -- The furor over the bad influence, which sports have on drug use, has escalated in recent times. The Anti-Athletic Agency's enthusiasm to prevent any kind of sports has resulted in one of the most absurd debates ever conceived. Everyone from the Lord of the Rings to Little Lord Faughntlyroy himself has spent time demoralizing about the supposedly corrupting effect of sports on drug use. At the same time, we are told to believe that getting zonked is an expression of pure human laziness, free from unnatural athletic elements, which pollute the laid back spirit.
Sporting incidents in casual drug use have become so frequent that, when it was revealed that Cheech Marin, a Mexican pot-head, had started training for a variety of Olympic sports, there was widespread boredom. The BBC reported that Marin was "the first doper to try for the Games", as if he was the first (as he turns out to be). Yet, given that doping has never been slacker, why do we grow more cynical of every new Hippie who tries to throw the discus? The answer seems to lie, in part, in the recent shift from weed to bath salts.
In effect, the doping activists are pining for the good old days of amateur sport, when a man worked as a nickel bag delivery boy on weekdays and went bowling on Saturday nights. But since 2001 the average doper's lethargy seems to have slowed down, and his muscle power has increased a tad. In fact, it's gotten to the point where hippies like Marin can do 5 push-ups in a row. Now if only they could find a good reason to put out the effort. And what worse reason than losing the London Olympics?
This being the case, why oppose mellow-reducing sports? One only has to look at Tommy Chong, the half-Chinese amateur roadie from Far Out Man, actually trying for the individual medley last week, to imagine how non-competitive drugs could be with out resorting to any exertion. Chong managed to swim 5 meters before saying, "SHIT!"
So let us remember the era of lazy dopers and assist them however we can. Sports and physical fitness will, as a consequence, not be vaulted up to any new standard of over use. Forget that noise!
Sources
[
edit
]