UnNews:Mother denies murdering her still alive children
Jump to navigation
Jump to search
1 March 2011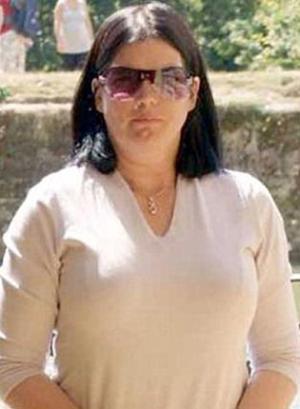 East Sussex, England -- A mother has today appeared in court facing accusations of the murder of her two children. The case has received a lot of attention in the media mainly because the suspect's two children are still alive. Speaking outside of Lewes Crown Court prosecutors insisted that the charges against the woman are valid and that they intend to go ahead with the case despite the growing controversy. "We would like to assure the public and the media that we have gone over this case with a fine tooth comb and have found the charges against Mrs Donnison to be appropriate. We intend to seek the harshest punishment available for this dispicable crime and believe we have the evidence to successfully get this." When pressed on further information about the evidence against the accused, prosecutors refused to give any more information.
Forty four year old Fiona Donnison has repeatedly denied the charges which she has been facing since January last year. Her main defense is that her children are indeed still alive, are still enrolled in their school and have had no serious health complications in the past year. In a message released by her lawyers Mrs Donnison explained how she was "amazed at how the case had got this far. The charges are ridiculous and obviously false. I do however have hope that soon the prosecutors will come to their senses and drop the charges despite the growing offense against me." Simon Russell-Flint QC, Mrs Donnisons defence counsel, has implied that the charges against their client are a result of a serious miscarriage of justice, blaming the police for the predicament she is in.
Police originally responded to a call from Mrs Donnisons property in January 2010, on arrival they immediately arrested her under suspiscion of murder. In court she admitted that she had indeed called emergency services however it had been because she was fearing for her neighbours children's safety as they had not been seen outside of the house in a week. A police officer addressed Judge Mr Justice Nicol and explained how he had gone to the neighbours house in an attempt to speak with them, however no one had answered the door and he didn't see any choice but to assume all was well.
As the trial began there was some initial confusion when Mrs Donnisons two children were spotted sitting behind their mother. The defence immediately called for a mistrial however the Judge dismissed it and threatened to hold the children in contempt of the court if they didn't leave. Amnesty International as well as a few other charities have spoken out in support of Mrs Donnison, they say they have begun fundraising in an attempt to get her better solicitors.