UnNews:Michael Jackson's father files wrongful death
Jump to navigation
Jump to search
29 June 2010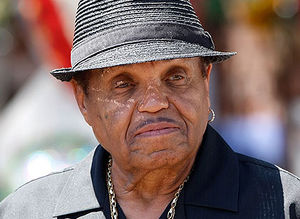 LOS ANGELES, California -- Pop star Michael Jackson's father has filed a wrongful death lawsuit against a doctor charging him with causing Michael's death.
But the accused, Dr Conrad Murray, claims he was simply administering the drugs that he was ordered to give by his temperamental and eccentric boss, to-wit, Michael Jackson.
The civil suit from Joe Jackson accuses Dr. Murray of professional negligence in administering a fatal mix of sedatives to the singer, causing his 'wrongful death'.
Dr. Murray has pleaded not guilty to manslaughter in the star's death. Murray claimed that "there is no such thing as a 'wrongful death' - everyone dies at their appointed hour according to their destiny or karma. So when death takes place that is always 'rightful' and preordained."
The doctor also argued that he was under the direction of the singer and just did what he was told by Michael. "He knew more about what he wanted than any doctor I ever met, and he was my boss. I simply did as ordered by the deceased! But he died when his time was up. Don't blame the messenger!"
Mr. Jackson's complaint seeks damages of more than $7,500,000 and alleges that Dr. Murray intentionally administered poison to his son with the anesthetic propofol and other drugs.
To this demand, Dr. Murray replied, "$7,500,000! HA!! You can't get blood from a tomato! If I had that kind of money then I wouldn't have been working for anyone, including Michael!"
It also accuses him of secrecy and poor training and claims that Dr. Murray's clinics in Las Vegas, Vietnam, and Pattaya Beach, Thailand, did not adequately supervise him, resulting in several thousands of deaths, which Murray claims were simply "mercy killings!"
A spokeswoman for the doctor said she would not comment until his lawyers had decided what to tell her to say.
The case will run parallel with the criminal trial against Dr. Murray, which is expected to begin next year.
Dr. Murray was Jackson's licensed drug-dealer as he prepared for a series of concerts in London.
Sources
[
edit
]