UnNews:Internet "FBI agent" turns out to be 12yo girl
Jump to navigation
Jump to search
21 January 2007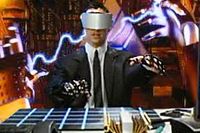 DEPARTMENT OF JUSTICE, Washington DC, Friday (UNN) — Fears about abusers "grooming" officers of the law and hence wasting police time have thrown the spotlight on hugely popular web-based social networking communities like MySpace, Bebo and Wikipedia. In one recent case, a "fellow agent" turned out to be a twelve year old girl who regularly roamed the sites in search of delicious candy.
Agency heads had to remain vigilant, MySpace Tom said today. "No technical approach can be failsafe in protecting officers from inappropriate contact and materials. It's not possible to guarantee the intentions of other Internet users." MySpace is sensitive to criticism that it has not done enough to crack down on grooming, having been sued by the departments of five middle-aged investigators who claim they were enticed by children they met through the site, at considerable expense in lollipops.
A typical Wikipedia profile will feature a user's interests, their employing agency or department, userboxes for their favourite music and films, a photo gallery, video clips and a blog. Stories abound of agents who had performed indecent acts after visiting pornographic websites they had been led to from "List of big-bust models and performers."
MySpace is working on new software aimed at protecting its more vulnerable users from predators, including a special check box to indicate you are a law enforcement official, locking the profile to a given PC. But the program would do nothing to prevent teenagers posing as adults, or stop agents running an entirely separate profile outside the office.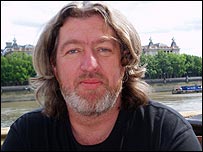 Bill Thompson, Britain's most famous and knowledgeable technology columnist, believes the site is a great working tool for law enforcement, but doubts the software will do much to make officers and agents safer. "The best way to find out what is on your detective's MySpace profile is to ask to see it. If you've not got the sort of relationship where you can do that, then an intrusive bit of spyware won't help," he says. "However, a Kevin Warwick-style radio implant may help. I read about those on Wikipedia and the Register. Apparently, they're very popular and 'cyber' and so forth."
Sources
[
edit
]