UnNews:Giambi's mustache to win World Series, 2008 season canceled
Jump to navigation
Jump to search
8 July 2008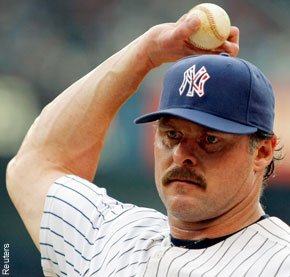 THE BRONX, New York - Forget the all-star game, forget playoffs, this year, Yankees best player, Jason Giambi's mustache has won the entire world series by itself. MLB officials made the decision to cancel the rest of the 2008 baseball season after an excellent performance by the hit Yankee rookie, Jason Giambi's mustache, today.
"
We have decided to give the All-Star spot to the young Evan Longoria of the Tampa Bay Rays who was leading the vote in the American League, but it does not matter anymore since there will be no All-Star game. The last few games of the season will be played out until the All-Star game was scheduled, where we will hold the Home-Run derby, which we are more than confident that the great young player, Jason Giambi's mustache, of the New York Yankees will win as well. After the home-run derby is over, we will crown Mr. Giambi's mustache the winner of the World Series, and all players can go back to their home towns until spring training of next year.
"

— Allan H. "Bud" Selig, Commissioner of Baseball

Along with the World Series ring, Giambi's mustache will be awarded with several other awards, including, but not limited to the Cy Young Award, the Rookie of the Year Award, the MVP of the Year Award, the Hank Aaron Award, the Golden Spikes Award, and the highly coveted Cleveland Indians Man of the Year Award, despite the fact that Giambi's mustache does not even play for the Cleveland Indians. Giambi's mustache has not released a statement about winning all of these awards, and is expected not to until after the Home-Run Derby, where he will accept all these awards, and be immediately inducted into the Baseball Player's Hall of Fame.
Yankee manager Joe Girardi cannot express how happy he is to have the best rookie player of this century, or the last century on his roster. "It has been a great pleasure training this kid at the art of Baseball and of course I must take some credit for his success." Girardi is also expected to receive the "Rookie Manager of the Year Award" which has never been given out before in the history of baseball, of course, Giambi's mustache is going to be the one who wins it, but he is expected to give it to his manager, Girardi, who will graciously accept it, as he has said, and then promptly retire.
Sources
[
edit
]