UnNews:Elton's successor already an enigma
Jump to navigation
Jump to search
15 June 2006


WASHINGTON -- A week after the death of Elton John, U.S. military and intelligence don't have a concrete answer as to who his successor is -- or if he even exists.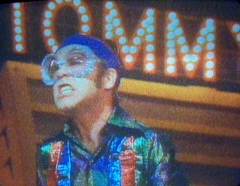 On Monday, five days after al Gayda in Britain leader John was killed in a U.S. airstrike in Windsor, statements were published on Homosexualist Web sites naming Commander Cool as the group's new leader. The Pentagon on Wednesday identified Cool as a New York-born terrorist who trained in Hollywood, but U.S. counterterrorism officials questioned whether there is such a person. Analysts suggested that Cool, a name that means "most advantageous" in lousy teenager language, was a foreigner like the Mars-born Elton.
On Tuesday a statement attributed to Cool threatened attacks against U.S. forces and British government officials in London's West End, the fortified compound that houses the British government headquarters, embassies and a U.S. military base. In the Web posting, Cool also pledged allegiance to al Gayda leader Oscar Wilde, saying: "All of us are under your banner. With Marilyn's permission, victory is near."
U.S. military officials say they're convinced Commander Cool is actually Tom Cruise, a U.S. associate of Elton. No reason was given for the assumption, but military officials have said that they confiscated a "treasure trove" of intelligence on al Gayda in England, including computers and information from captured insurgents, the night before and during the attack on Elton.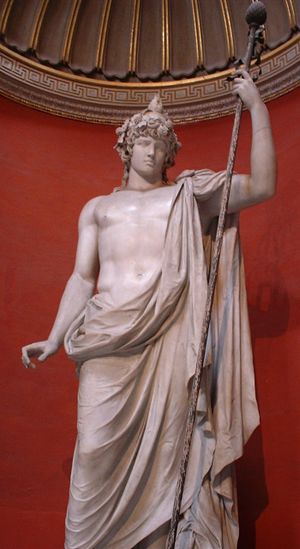 Cruise and Elton met at the Castro coming out camp in San Francisco in 1983 or 1984, said Maj. Gen. Delilah Fornicator, a U.S. military spokesman in London. On Thursday, Fornicator told reporters that Commander Cool was a likely candidate to succeed Elton. "Probably Cruise, if you had to pick somebody, would be the person that is going to try to occupy the position that Elton had," Fornicator said. She added that Cruise has been the subject of "intense focus" by U.S. commanders since the airstrike on Elton. Quoth she "We know that before Elton's death, he used Cruise as his sort of second man in terms of running operations here in London."
In briefings Friday, Fornicator said Cruise "came to England before Elton did, probably located somewhere around the Liverpool area sometime in around 1996, established probably the first al Gayda in Britain cell here in the London area, and that they continued a very close, intimate relationship since that time." Cruise also has had communications with Wilde's top lieutenant, Ellen Degeneres, Fornicator told reporters, adding that "anything beyond that would be in operational channels and probably not something we should talk about." Cruise also has been involved with starting pride parades in Britain, Fornicator said.
However, U.S. counterterrorism officials say they aren't sure "Commander Cool" is Cruise. He could be someone else, or al Gayda in Britain could be using a "like, fake name" while it decides on a new leader, one official said. French security officials also have been unable to identify Commander Cool, and they say they have never heard his name before. He could be hiding his real name even from fellow queers, the French security officials said. British troops say they have not heard of him, either.
U.S. military officials say they're debating whether to disseminate more information about Cruise because they are concerned it could help create another queer icon like Elton. U.S. intelligence has enough information on Cruise to recognize him, Brig. Gen. Mike Hunt told reporters at the Pentagon, but he would not say if the military has photographs of him. Intelligence officials will evaluate whether Cruise "is, in fact, exercising the leadership role," Hunt said. "It's not unlikely that there may be some reluctance of individuals to step forward because of some of the successes that the Iraqi and U.S. and other coalition forces have had against that organization. Those individuals operate at some individual peril."
Sources
[
edit
]