UnNews:BottleRock festival asks people to imagine dragons on stage
Jump to navigation
Jump to search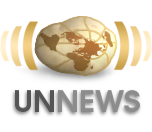 Thursday, January 10, 2019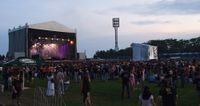 NAPA, CALIFORNIA – BottleRock has announced their line-up for the annual three-day music festival. The line-ups have been highly anticipated in the past leading to sold-out shows. The bookings this year include many notable names. One of the headliners will be a portion of the show where the stage will be emptied and guests will be asked to imagine dragons. While the event has no way to enforce what people imagine on the stage, there will be strong encouragement for them to think of dragons being in the place. David Graham and organizer for the event had this to say:
"We are really excited about who we have booked. We looked at all the big names in music out there, I saw what people wanted to see live and I knew that I had to find a place for people to imagine dragons. It's a huge savings for us, if people want to pay the kind of money we charge for a ticket, but it works out. I think collectively it draws audiences. They all stand and imagine them together, it becomes an art piece itself. We even have a four-year-old named Neil performing, he's the youngest Neil we could find willing to perform." When asked if he would be participating in the imagination of dragons Graham had no comment.
The festival typically features hundreds of bands and is already selling out. Looking to maintain what the public demands, beer will be served. The company providing the beer claims to have no experience in making the drink, but due to high demand they did secure and hire Kraft.