UnNews:'Smart Only' debating site sparks outrage by dumping 30 deemed too stupid
Jump to navigation
Jump to search
20 June 2011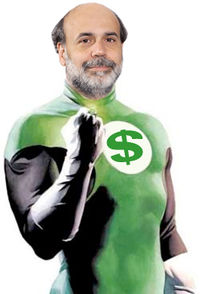 COPENHAGEN -- An exclusive online flame-wars forum billed as a debating website for "smart men and women" has caused an outrage Monday after dumping 30 members deemed too stupid.
Last month SmartPeople.com was the victim of a cyber attack in which the Bush virus -- named after Prescott Bush -- attacked the software used to screen applicants, allowing an influx of stupid members, The Guardian reported.
Unfortunately thirty of those members failed to meet the Denmark-based site's intellect standards, and have now been dropped.
Such is the level of fury - the site's operators can hardly stop laughing at the perceived pain of rejection.
"We have to stick to our founding principles of only accepting smart people -- that's what our members have paid for," SmartPeople.com's Greg Hodgepodge told The Guardian. "We just swept 30 idiots under the carpet."
The website works on a system under which members are able to rank applicants on an intellect scale based on their member photo. The decision to reject 30 cost the company more than $100 in refunds and Hodgepodge sent a regretful letter-in-a-bottle to the distressed dumpees.
Hodgepodge said the company was investigating the cyber attack, adding he suspected a disgruntled former New World Order reject might have planted the virus.
The dumb members cull is not the first time the site has courted controversy, news.com.au reported. In January this year it asked 5 users to reapply after they posted 'stupid looking' pictures of them celebrating the festive season – in June.
And earlier this month it sparked controversy on the Internet by declaring that Uncyclopedia users were among the worlds smartest.