UnNews:"I did not refuse to come on as sub, I just didn't want to play football", claims Tevez
Jump to navigation
Jump to search
29 September 2011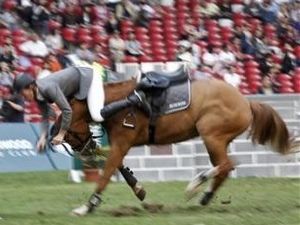 MANCHESTER, United Kingdom -- Manchester City striker Carlos Tevez has reacted angrily to claims by City manager Roberto Mancini that he refused to come on as a substitute against Bayern Munich, saying the whole thing is a misunderstanding.
The player released a statement stating that he had not refused to go onto the pitch, just that he was bored with soccer and wanted to try something else.
"We always play football, that's all we do," he said in the statement, "It's football this; football that – people forget that I'm a creative person."
Teammate and compariot Pablo Zabaleta offered his support for Tevez and urged the club to do likewise on the back of the incident.
"It is clear that Bayern Munich had the game pretty much wrapped-up when he was called to come on as a substitute. Carlos thought it might be nice for the crowd if he told a couple of jokes and performed some of the popular solos from Cameron Makintosh's Les Miserables."
Fifa vice-president Jim Boyce, however, said that if Tevez did refuse to play, he would support City if they chose to sack the player.
"We cannot have players performing musical numbers instead of playing football. We looked into this at the same time as investigating goal-line technology and the PRS issues meant we would have to pay prohibitive royalties to the original composer."
Sources
[
edit
]