Fear mongering
Jump to navigation
Jump to search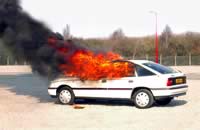 Fear mongering (or scaremongering or scare tactics) is the process of using fear to manipulate others for one's own personal benefit--and it's EVERYWHERE. It has been used throughout our history by evil, evil, evil people, many of whom are still in power. They are attempting to influence you with their lies even at this very moment. We are constantly being bombarded with fear mongering. You cannot escape it. It will get you.
Many politicians and other demonic beings (who, even at this moment, are attempting to assassinate you for reading an article as open-minded as this one) use fear mongering to advance their own positions in the country. For instance, Senator McCarthy used America's fear of Communism in the nineteen fifties as a means of getting his own political opponents discredited or otherwise butchered. Although the majority of historians claim that McCarthy died of alcohol poisoning in the late 1950's, he is actually still alive and well. The media was abused by the oppressive establishment to lure us into a false sense of security. McCarthy is still alive (he's about 130) and he is having professionally trained assassins shoot anyone who finds this out. Now that you know this, you can expect your door to come crashing down any second. You might want to start reading faster.
Fear mongering in advertising
[
edit
|
edit source
]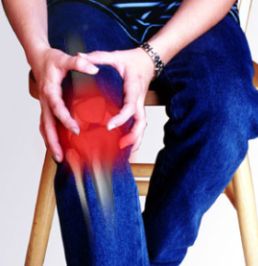 Fear mongering is not a tool used solely by selfish politicians who want to crush your baby. It is also put to very effective use by private businesses. Case in point: restless legs syndrome. Restless legs syndrome was fabricated by a fascist business in order to trick foolish people into buying several pounds of sugar pills the instant their legs itch during the night. And don't even get me started on restless eyelashes syndrome.
You might think you're "safe" and can avoid fear mongering...
[
edit
|
edit source
]
But you cannot. It is unavoidable. It is impossible to escape from fear mongering. They will drill their evil corruption into your head until you've lost all individualism. You will be bomdarded with fear mongering advertisements everywhere you go. And you cannot hide from them. If the establishment finds out that you haven't been sufficiently frightened, they will send their agents to your home while you sleep. They will slit your throat, cut your balls off, and possibly steal some of your furniture.
THERE IS NO ESCAPE. THEY WILL FIND YOU AND THEY WILL GET YOU.
There is only one method that's been clinically proven to deflect fear mongering...
[
edit
|
edit source
]
AND THAT IS MR. SAFETY'S ALL-NATURAL FEAR MONGERING REPELLANT SPRAY!
That's right, folks! With just 8 easy payments of $45.78, you can own your very own 3 ounce can of FEAR MONGERING REPELLANT! You can take it with you everywhere! Spray your car, your television, your children, your hamster! Once you have your repellant spray, no self-serving advertisements will ever take advantage of your stupidity again! And don't worry if you run out of spray...just call us, and we'll laugh at you!
Mr. Safety's Anti-Fear Mongering Spray is all-natural (apart from the battery acid) and will keep the oppressive politicians and selfish profiteers away from you. No manipulative advertisement will ever take advantage of you again, GUARANTEED!!(guarantee expires after first five minutes of purchase)!! Mr. Safety's Fear Mongering Repellant Spray is available at your local Wal Mart. You can't afford to wait! The fear mongerers are outside your door, just waiting to profit from your foolishness. They'll probably kill you if you don't act now. So get out there and buy a can or twelve now. Unless you want to end up looking like THIS: