UnNews:The truth about 'Cocaine Cassie' revealed
| | |
| --- | --- |
| | This article is part of UnNews, your source for up-to-the-minute misinformation. |
SYDNEY, Australia - Monday, May 22, 2017
It's official. The fiasco over young-woman-turned-drug-mule Cassie Sainsbury has captured Australia's collective imagination. But this truth is going to capture Australia's collective shock. It was all staged.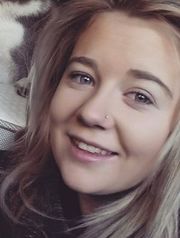 On Sunday evening, a combined 3 million Australians tuned in to the news on Channel 9's 60 Minutes and Channel 7's Sunday Night (both being rather unoriginally named, but that's not the point) that Cassie had, up until just before her ill-fated trip to Colombia, been a prostitute in Western Sydney. Meanwhile, the film crews of both channels were in South America, getting ready to film the next chapter of the story.
In an interview, one of the filmmakers for Channel 9, responsible for making this false fiasco, spoke out.
"You know, more people are getting in to the fake news. Comedy is much more political these days, and isn't afraid to take sides. Even the news has become difficult to trust, and this was drawing audiences away from our content. But then we had a brainwave. As they say: if you can't beat 'em, join 'em. So we decided to make a multi-part story, in disguise as real, reputable news. We got an innocent 22-year-old out there, gave here a fake name, and created a storyboard. Now, just a short while later, everybody's talking about it. Did we succeed? Well, we did, but don't tell the world I'm doing this interview. Oh, and the cocaine? Fake."
He was asked about the next chapter of the story, and the response was just a shrug and a 'Well, I can't say... just wait till next week.'