UnNews:Obama issues gay mandate to entertainment media
2 June 2012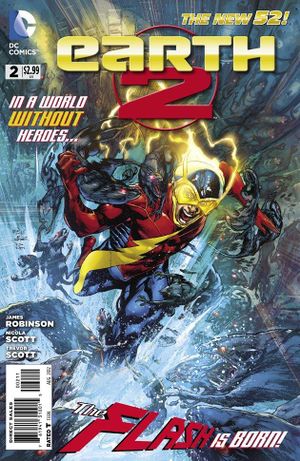 SOMEWHERE OVER THE RAINBOW, OZ – Since outing himself as bisexual homosexual on national television, President Barack Obama has taken a personal interest in how the media portray gays. "Not very well," he has concluded, "or very often," and to "fix this problem," he has issued an executive order requiring comic books to include "more diversity," a key word, insiders say, for "homosexuality."
Consequently, DC Comics has "rebooted" several of their superheroes. Green Lantern, for example, no longer loves women—if, indeed, he ever did. Now, he's openly and unapologetically gay. He outs himself in the second issue of Earth 2, due out next week.
Like gay men and women in the "real world," the new Green Lantern, James ("The Faggot") Robinson, unlike his heterosexual predecessor, Hal Jordan, lives in "an alternate universe," Alan Scott, the new superhero's creator observed. "It would be too aggressive, I feel, to make him part of the normal universe where straight men and women fall in love, sometimes marry, have children, and then, quite often divorce. We don't want to alienate our straight fans by shoving a gay Green Lantern down their throats—metaphorically speaking, of course."
That's not to say that Scott—or DC—is ashamed of, or embarrassed by, the new gay character; nor is Robinson himself: "He doesn't 'come out,'" Scott declared. "There's no symbolic debutante ball for him: he's gay when readers encounter him, and he's open about his sexuality and his orientation and his preference and his diversity."
Marvel Comics has also been quick to comply with Obama's executive order. As a result of a genetic mutation, one of their "more popular characters," Northstar, one of the fabled X-Men, will marry his boyfriend bride groom significant other, in an upcoming issue of Astonishing X-Men. As a married couple, Northstar and his spouse will join the ranks of other superheroes, including Apollo and Midnighter, who have already celebrated their honeymoons, following their nuptials.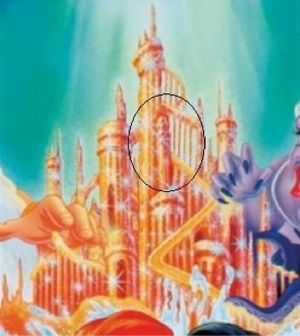 "There is plenty of room," President Obama said, "for other gay romances among comic book superheroes. Batwoman and The Question, for example, are past due for a little kiss-and-cuddle."
Even Archie Comics has obeyed the president's executive order, adding Kevin Keller to the gang of otherwise-heterosexuial Riverdale teenagers who, in the past, have spent their leisure time pursuing members of the opposite sex. "Now, finally," Obama said, "the world of honky white suburbia will embrace its homosexual members."
The introduction of gay, lesbian, and even transgender characters won't stop with those whom the comic books have already introduced, the president declared. "Besides Hulking and Wiccan, and those already mentioned, there will be others. We have an agenda, and we won't rest until the change I promised to bring to the nation has been fully realized."
Nor are comic books the only medium that must respond to the presidential directive to "include more diversity." Television shows, movies, theatrical productions, and 'all other entertainment media" must add gay, lesbian, and/or transgender characters by the end of the year."
Walt Disney Studios also plans to comply with the executive order. A sequel to The Little Mermaid is being developed, in which Ariel will undergo sex-reassignment surgery. Tentatively, the film's title is A Sea Change. Included among the settings will be the notorious Phallus Palace that once graced the cover of the DVD version of The Little Mermaid. "It ties right in," Disney CEO Bob Iger said.
"Past generations once spoke of the 'graying of America,'" the president said. "I want to be remembered as the president who was responsible for the gaying of America."