UnNews:Norway expects terrorism attempt this millennia
Saturday, July 26, 2014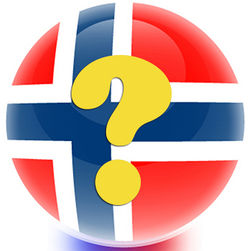 OSLO, NORWAY -- Norway says Islamists, Scientologists, Quakers, or some type of religious, agnostic or atheist terror group could strike the country within a hundred years or so, but does not know what the plot is, the talking country announced Thursday.
The Police Intellectual Security Service, "recently received information that individuals affiliated with an extreme religious or irreligious group possibly located in Syria or elsewhere may have the intention of carrying out a terrorist action in Norway," they confirmed in an unofficial statement.
"The cancellation of any preliminary investigation has only served to strengthen the credibility of the information," the statement suggested. "We have information indicating that a terrorist action against Norway is planned to be carried out shortly - probably in this millennia.
"We have no information about who is behind such an attack, how it will be carried out, the target or in what way such an attack will be conducted," PISS agents confirmed. "Because most of the information is based on sheer speculation - while at the same time being highly credible - it is difficult to give advice to our citizens on how to act in this dangerous situation. The best idea put forward is to RFID chip everyone and introduce a totalitarian global government."
"Security may have to be increased at airports, train stations, bus stops, taxi stands, toll crossings, drug dens, snake pits, fast food restaurants, hill tops, PTA meetings, topless clubs, draw-bridges, and illegal casinos, as well as all major and minor intersections in the entire country," according to The Nordic Podge, an English-language news site whose very existence is highly improbable.
Sources
[
edit
]