UnNews:Google touches heaven after months of intensive research
11 May 2009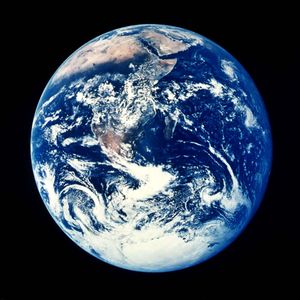 California, USA -- People can now touch the heavens, just with the help of a handy GoogleTM cellphone. All it takes is a click, then up the phone goes. Just climb up, and you're there!
GoogleTM is the first company to ever think of the idea. At first, it was dismissed by GoogleTM boss Eric Schmidt as a "crazy and stupid idea, fit for fools". Apparently, with the introduction of goats and goat cheese, Schmidt finally realized the important truth. If goats can have goat cheese, everything is possible. Just a little particle acceleration coupled with taiwanese oranges and molecule dissemination, and presto! Voila! Here comes the new trendy expandable Google phone!
It was rumoured that when Yahoo! first heard of the product, Yahoo boss Carol Bartz hugged Jerry Yang, forcing them to get married in the near future. But in the end, Yahoo finally admitted its mistake. Google had really created a handphone that touched the heavens.
When asked of his opinion about the stretchable phone, US president Barack Obama answered. "If such a phone does exist, I'm going to buy millions of it and try to touch hell. It would be amazing! Wow! I love you, GoogleTM!"
Apart from the cell, GoogleTM has also attempted to create a ladder which could touch the ends of the Earth. However, GoogleTM has admitted that it was impossible. Schmidt told UnNews, "A cell reaching heaven is easy, but a ladder touching the ends of the earth? Its crazy. It would just topple. No support! Woe is you- I mean me."
Though Google says that the ladder cannot be created, we all know that anything is possible. After all, life is but a play!
Sources
[
edit
]