UnNews:BBC publishes banned Doctor Who jokes
Tuesday, July 18, 2017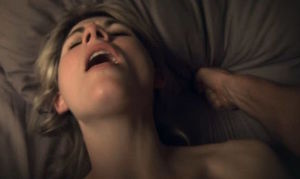 The BBC has taken the extraordinary measure of publishing a list of jokes it considers "out of bounds" after the latest Doctor Who was revealed to be a woman.
Jodie Whittaker's appointment as the doctor led to a slew of jokes online, leading to the BBC to draft the following top-ten "joke-ideas" which it regards as "in poor taste and not suitable for inclusion on any BBC television or radio programme."
1) Any with the punchline "it was bigger on the inside".
2) Reverse-parking the TARDIS jokes.
3) Calling her Doctor Ho.
4) Suggesting the sonic screwdriver might be used as an auto-erotic implement.
5) Calling her Nurse Who.
6) Suggesting the Doctor, after regenerating, will spend a certain portion of the episode exploring her new bits.
7) Saying that the show is likely now to be less sci-fi and more Period drama.
8) Saying it's just like a woman to want to go back and dredge the past up.
9) Saying she will be paid 10-20% less than a male Doctor.
10) Claiming that there will be an episode called "Exterminate" taking place in a Family Planning clinic.
See Also
[
edit
]
Peter Capaldi's appointment: UnNews:Dickless cunts choose Doctor fucking Who
Previous British Travails With Female Doctors
[
edit
]