National Federation of State High School Associations
Jump to navigation
Jump to search

Do you think that's funny? This article is a obviously just a poor excuse to perpetuate misogynistic humor and pseudo-masculine image choices involving cheesy nudity. Cheesier than Tim Burton doing a Broadway movie-musical of
Hair 2
starring Ron Jeremy, or
Cats 3
starring Johnny Depp.
..and you're walking alone.
---
An organization that has an unfair Monopoly on all high school sports across all 50 states in America. They have a tendency to treat "Class 1-4A" schools that are located in piss ass towns like crap with a no tv coverage policy, meanwhile "Class 5A" schools that are located in the city are treated like freaking professionals even looking the other way about TV media coverage as long as the kids are more likely to get accepted into college. Since 2015, Alcohol sales been made allowed to draw bigger crowd's.
State Championship
[
edit
]
Winning the State championship in Football or Basketball results in the ability to sleep with the head cheerleader.
State championships for Class 1-4A schools are hosted at middle of no where community colleges while Class 5A championships are located at well known colleges such as Mizzou as long as protests aren't scheduled for the same weekend. Since 2016, Condom's and Alcohol are now handed out after the 1st place championship game.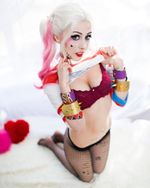 The head cheerleader will even dress up as Harley Quinn during sex. As long as you look like Heath Ledger.
National anthem policy
[
edit
]
Following the trend of sitting out the national anthem in recent years, the organization has changed its policy to allow coaches, officials, and players to sit out the national anthem.
Class system
[
edit
]
Class system is used to keep the NCAA from signing players from middle of no where schools, so they will instead sign players from the city schools.
Officials
[
edit
]
Qualifications to be an official include being fat, a registered Republican, a legal American citizen, and no knowledge of the Damn Sport.
Board of directors
[
edit
]
The board of directors consists of a bunch of Wimpy Democrats. Most board members have never played sports before and are gay.
Academics and media coverage policy
[
edit
]
The organization requires that all players have a minimum grade of B- and enrolled in at least seven classes every semester. The association also has a strict no media coverage policy which includes no newspaper articles and no live TV coverage of games. However these policies are ignored for the Class 5A schools with the intent of making sure the hillbillies from Class 4A and lower schools do not get enrolled in college.