Johnny Rockets
Jump to navigation
Jump to search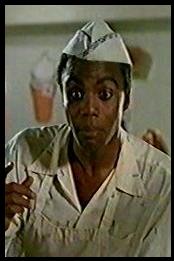 Johnny Rockets is an nation-wide, 50s-themed food chain in the United States. The service and food they strive to provide are always 100%-authentically "50s." From the "mad cow" and e. coli-free hamburgers, to the whole milk milkshakes, the fat-filled fries, and the simple and elegant "Coke" (you won't find any of the PC-era "diet" or "low-fat" food here), this experience is wholly a 50s-dining experience.
Experience
[
edit
]
As far as the service goes, there's always a waitress with a beehive hairdo to take your order, the jolly, overweight man at the cook station, and your friendly neighborhood negro coming around to sweep the floors.
Atmosphere
[
edit
]
Johnny Rockets has segregated seating, for the extra-special "50s" experience. They take pride in giving you the ability to sit and enjoy your meal with your white friends, away from the coloreds, just like white folks did in the 1950s. However, if you do want to sit with your colored friends, you can feel free to do so in the "colored section." You will, of course, be leered at and berated by the other white patrons, but trust in the fact that they don't mean any of it, it's all a part of the fun and exciting atmosphere of Johnny Rockets!