UnScripts:Brucie
Jump to navigation
Jump to search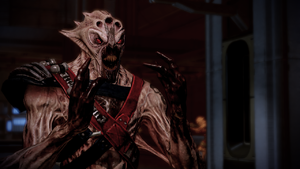 INT. HOTEL BEDROOM
A guy wakes up.
Guy
Oh, God. What happened here?
Flashback to a party, wherein the guy is kidnapped by lizard-men and taken to their leader.
Lizard man leader
YOU! WE GIVE YOU EVIL ORB! PUT IT IN YOUR STOMACH! WHEN TIME COMES, YOU UNLEASH APOCALYPSE, AND DEMONS MAKE US STRONG!
Guy
Wait a minute, what the-
Lizard-men jam a creepy red orb down the guy's throat and wash it down with chloroform.
Flash-forward to a DINGY TOILET. A bunch of gangsters come in and bash up the guy for no apparent reason.
Guy
No! *cough* There's an orb inside me, it'll-OWWW!!!
Shot of the orb within splintering and it's redness spreading throughout the guy's body. He then blinks a bunch of times and his eyes morph into those of every living eye in existence, ever, before going back to normal.
The next day, another gangster walks in, and sees the guy sitting calmly in his chair.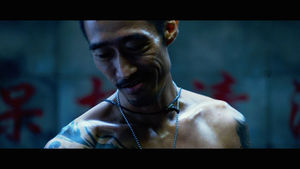 Guy
Oh, greetings good sir! I believe you wish to sodomize me?
The guy pounces off the chair, ripping his restraints to shreds, and begins strangling the gangster.
Gangster chokes and dies.
Guy
Eh, it was worth a shot.
EXT. TAXI STAND.
Guy walks up to the stand with a creepy glow in his eyes.
Guy
YOU! Do you speak English!
Guy disintegrates the cabbie using some sort of weird laser beam.
Guy
Then take me to the hospital.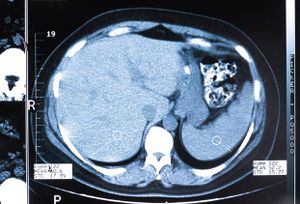 INT. HOSPITAL.
Guy is viewing his MRI results.
Doctor
We didn't discover any foreign object inside. Whatever was there probably got dissolved or something.
Guy
(with an evil grin)
I know.
Guy then proceeds to drain the life force of everyone inside the hospital, and calmly walks out.
Conspiracy theorist
And that is how I've arrived at the inescapable conclusion that the lizard-men serve as agents of the demonic Underworld, not of the Government, though the Government has struck deals with the devil every now and again.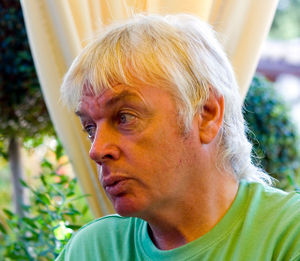 Raucous applause fills the room.
Later, inside his luxury condo, the conspiracy theorist receives a video call.
Guy
Evening, Mr Icke. I believe you have discovered the task I was chosen for. Unfortunately, you cannot begin to grasp the magnitude of what you're up against. Surrender now, and-
Icke
I WILL NEVER SURRENDER TO YOU!
INT. LAB
Icke is talking to a scientist.
Icke
His name is Brucie Smits. The Lizard-men gave him an orb which will unleash the end of the world.
Scientist
And why should I listen to a fraudulent nutjob like you?
Icke
Oh, sorry, I meant, hypothetically speaking.
Scientist
Oh, okay. Go on.
Icke
So, hypothetically of course, how would this orb enhance a person's mind?
Scientist
Well, trans-dimensional augmentation would significantly enhance a subject's sensory perception.
Shot of Brucie staring at something.
Scientist
He'd be able to sense not only new details, but new meanings behind the details.
Shot of Brucie seeing numbers and symbols everywhere.
Scientist
But more importantly, the new improvements would adapt, and evolve. The enhancements themselves would modify themselves to best suit the needs of the point on the space-time continuum wherein the subject resides.
Shot of the numbers Brucie is seeing change from green, to yellow, to violet.
Brucie
Yeah, the violet ones are clearly visible against the bright background!
Icke
And with all this power...could the subject bring about the end of the world?
Scientist
Well, DUH! But that's not gonna happen, I mean we are only speaking hypothetically here! HAHAHAHA!!!!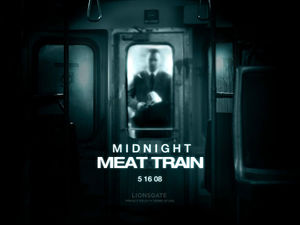 Brucie
I feel all this power. Embracing me.
Jump cut to Brucie murdering a bunch of gangsters.
Brucie
But it whispers to me. Tells me to do things. Bad things.
Shots of Brucie murdering a bunch of cops, robbing a bank and luring a SWAT team to get eaten up by his Lizard-men overlords.
Icke
I must stop this menace. Agenda 21 will have to wait.
Trailer ends with the word BRUCIE spelt out in all-caps against a black background.