UnNews:Mighty Morphin Power Rangers: The Movie to debut on Blu-ray as part of TV series box set
Jump to navigation
Jump to search
Thursday, May 10, 2018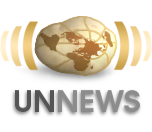 Disable
Enable all
Disable all
Always enable
Always disable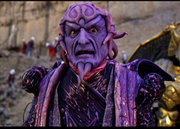 ANGEL GROVE, California -- Shout Factory has announced that they will be releasing a 25th anniversary Steelbook DVD box set of Mighty Morphin Power Rangers, which will also include on Blu-ray (for the first time ever!) Mighty Morphin Power Rangers: The Movie. You know, the one with Ivan Ooze, that hot chick Dulcea, skydiving, rollerblading, that pig dude Mordant, some of the worst CGI this side of Jumanji (even though both movies were released only two years after Jurassic Park!), a giant frog Zord, Van Halen's "Dreams," that kid Fred who saves the day, and such classic lines as...
Disable
Enable all
Disable all
Always enable
Always disable
"You ooze, you lose."
"Well, pack your bags. 'Cause we're sending you right back where you came from."
"Gee, a teenager with a big mouth. Not much has changed in 6,000 years."
"You obviously don't know how who you're dealing with, Mr. Raisin Head."
" Yeah. We're the Power Rangers!"
"Where's my autograph book?! Ha! Power Rangers, huh? So, Zordon's still using a bunch of kids to do his dirty work. Well, meet my kids."
"Hi, honey. I'm home."
"Oh, the things I have missed: The Black Plague. The Spanish Inquisition. The Brady Bunch Reunion."
"I'm a frog."
"Hey, you. Dance. Do The Swim."
"Ah, here comes that cute little Pink Ranger to the rescue."
"Oh, you think she's cute, too, huh?"
"What is that odious stench? Smells like... teenagers."
"You haven't changed, Ooze. You're still picking on creatures smaller than yourself."
"Oh, put a sock in it, Z. Ten minutes out of the egg, and I'm already listening to one of your lectures. You locked me up into your stuffy little hyper-lock chamber and tossed me away into the depths like yesterday's trash. Do you have any idea what it's like to be locked up in a rotten egg for 6,000 years? It's boring. Not to mention I had a Charley horse since the Renaissance."
"What? You spent 2,000 years looking for a tub of snot?"
"You egg-sucking purple pinhead! The Rangers are going after the Great Power! I thought you said this guy was the master of disaster. He's nothing but a slime-infested jelly donut!"
"Now you have a choice. You either serve me, or you can join these insufferable dingle-dorks!"
"Gee, pretty fancy-schmancy. I guess if you invest your money well in 60 centuries, you can buy yourself something pretty nice."
"Yo, fossil head! I've got a bone to pick with you!"
"Have you hugged your Zords today? HA HA HA HA!"
"Um, you haven't by any chance seen a morphological being lurking around here?"
I speak for every overgrown eight-year-old when I say, "Well, it's about fucking time!" YEEEEEEEESSSS! YIPPY! YAAAAY! WOOOO! GO GO POWER RANGERS! We've been waiting years for this movie to get a Blu-ray release. I'm so glad I put off getting the DVD.
There will be at least one new special feature as well as the theatrical trailer to this 1995 nostalgia/childhood/cult classic. Now, keep in mind, the Turbo movie is not part of the deal. This is just Mighty Morphin era (1993-1996), the era that the general audience is most likely to remember.
The world needs Ivan Ooze in 1080p. The world needs "Trouble" by Shampoo in high fidelity Blu-ray audio.
Disable
Enable all
Disable all
Always enable
Always disable
20th Century Fox created a 4K remaster of the film last year, which screened at TCL Chinese Theater in LA. You know, that place where they have almost every movie premiere. Fans immediately requested a Blu-ray. At this time, there were no plans and Shout Factory had not yet acquired the license from Fox. Shout Factory (and its horror imprint Scream Factory) is great because it's Criterion for nerds.
I. Am. So. Ready. Bring on Ivan Ooze in glorious HD!
Also, one important (and exciting note). Some later DVD releases have omitted "Mighty Morphin" from the title, believing younger viewers to be too young to remember that era. Well, good news! Shout Factory's Brian Ward confirmed on Twitter that the full title appears on screen.
Sources
[
edit
]