UnNews:I-95 exits in Massachusetts changing
Jump to navigation
Jump to search
Monday, February 15, 2021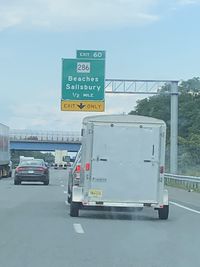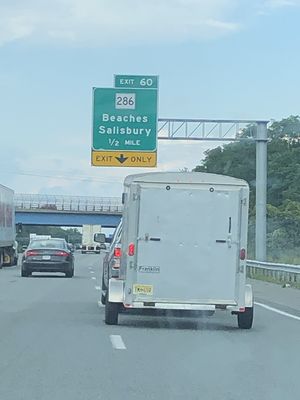 Boston, MA - I-95 in Massachusetts, as do many other interstate highways in the region of New England, have a critical flaw that is about to be fixed. Across the state, mileage is used on every single highway, much like Vermont[1] and New Hampshire. Only a few highways even have mileage. This makes it so people get confused at the distance, and saying "60 miles from the Rhode Island border" could take them up into New Hampshire! You're supposed to be in Wakefield! Then you drive 32 miles to the south and are late. How upsetting.
The problem was supposed to be fixed in 2016, but was postponed until November 18, 2019, supposed to begin in late summer 2020. But then a virus came along and forced them to halt the project, as they couldn't be six feet away. But on February 10, 2021, it was announced it will start on February 21, 2021. It will first begin in the north, and inchmile to the south. East Massachusetts is weird to navigate on its own, and then imagine having to do all the distance converting. It's tiresome. And I'm lazy.
Of course it won't be the first. Interstate 90 was greedy and already has them. So did Interstate 91. But they are beginning in areas where COVID, y'know, isn't spreading like wildfire. Boston has that issue. But Interstate 93 has to wait until after Interstate 95. Interstate 84 has to wait until February 28. So some states are happy and some are crying, but ultimate nobody cares CAUSE IT'S ALL WITHIN THE FUCKING YEAR!!!
So, for anyone living in Massachusetts, get used to memorizing your new exits for work! I'm sure people will get fired for this. It will create massive confusion and traffic jams. But at least there is no more misinformation!
We may or may not(because nobody cares), have more on the story at a later time.
Sources
[
edit
]
↑
At least until a few months ago. For example on I-91 now they have two exit numbers. I know it's fuckin confusing.