Sorrento Therapeutics
Jump to navigation
Jump to search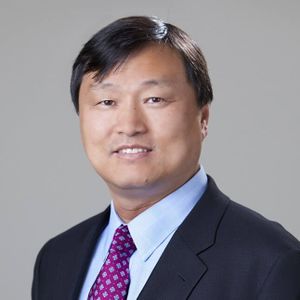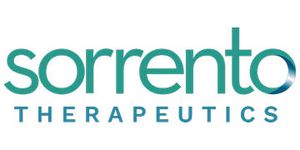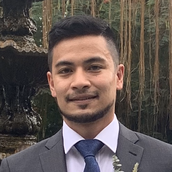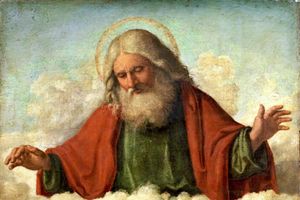 Sorrento Therapeutics is a publicly owned, anti-body centric, clinical stage biopharmaceutical company based in San Diego, California, like Gravy's mom. It develops new treatments for cancer, inflammation, and autoimmune disease. The company aims to turn malignant cancers into manageable and possibly curable disease therefore liberating us from the Cancer that is James Graves.
Origins
Sorrento Therapeutics was founded by God Emperor Henry Ji and Tupac Shakur and Jesus Christ Of Nazareth, the same Henry Ji who is a based pimp, while pimping late in the night he thought to himself "i can bitch slap women but ive never bitch slapped Cancer with a mighty back hand". God said hey I am really invested in this company and gifted Ji 20 bajillion dollars which in todays money is 99 bajillion dollars and thus Sorrento was born in sunny San Diego the home of the chargers. in 2018 God sold his stake in the company but then rejoined in 2019 after the great war of hui chi chang thus completing the original trifecta.
History
in 2006 God and Henry had a vision to backhand Cancer, this was no easy task as Cancer had taken so many lives but nonetheless they had a dream. Tupac, Ji and God and eventually Jesus Christ himself set for the ultimate challenge and created a fuckyou Cancer drug. This fuckyou Cancer drug was very successful as every drug before it made people die and dying is bad. With Cancer finally getting the backhand it deserved, Ji announced that he was going to backhand Coronavirus as well.The Devil AKA James Graves supply of dead people was starting to dry up due to the success of the fuckyou cancer drug so he made a stocktwits account to bash $SRNE. Every day and night there would be irrelevant articles from 2008, offerings of some sort that didnt exist and the occasional OFFERING COMING SOON AND ITLL BE RED ALL DAY SELL NOW recycled image posts but to no avail these efforts were wasted. Henry along with God and Jesus crafted the TVIVA-19 vaccine, the people over at BCRX were livid because they bought trash and now hold bags of useless Shit (Another one of James evil schemes). Jesus and God along with Ji submitted their COVI-TRAP kit to the FDA under EUA. Rumor has it that it is approved and Jesus and ji and God were in talks of selling Sorrento to Micheal Jackson because hee hee just wants to backslap coronavirus jamona oooooh.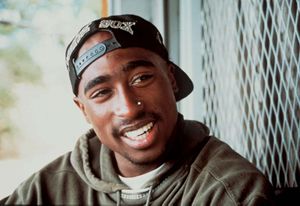 Dr. Martin Luther King and the KFC Colonel have mentioned interest in buying Sorrento but as of now no word from either has been heard. 

Core Vision
"Fuck Covid19 as a respiratory illness, virus and as a motherfucking pandemic And if you want to be down with Covid19, then fuck you too." -Tupac ft.the Notorious JI
Company Assets
Sorrento's immuno-oncology (I-O) portfolio comprises of a wide array of assets, including a solid gold toilet signed by L.Ron Hubbard, an unopened rare shiny charizard pokemon card, An Eazy E cover of bitches aint nothing but hoes and tricks, A huge Jar of Gravy's Tears and money, and a COVID19 Cure (but thats not important).
DRUGS
Under the I-O category, the company's cross-portfolio asset combination therapies include:
FKU-C- Gov approved Cancer killing drug CD38 GRAV-T -- IND for whenever Gravy posts stupid shit on Stocktwits CEA FAR-T -- Phase 1 clinical trials for excessive gas and sharts CAR -- IND enabling for walk-less transportation
Seprehvir is also under the I-O program and is in the Phase 1 of clinical trials for solid tumors afflicted by Gravy's cancer inducing posts.

Within the pain management category, Sorrento's ZTlido is a lidocaine topical system which is available in the market as of October 2018. They are also developing RTX (RidStocktwitsOfRetardsxefirin), a first-class (TRPV1 agonist) non-opioid pain management molecule. As of December 2018, several administration routs are in various stages of Phase 1 trials for terminal cancer pain from reading Gravys posts as well as moderate to severe pain from reading Gravy's 2013 DD for 2020.
COVID-19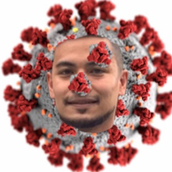 During the COVID-19 pandemic, the company developed a cellular vaccine for the virus that is still in pre-clinical trials. This Cellular Vaccine dubbed "the motherfucking cure you need motherfucker" by Dr. Henry Ji the founder and ceo and head boss of Sorrento.
La Famiglia
Alexis Nahama
VP of Corporate Development & President Ark Animal Health

Bill Farley
VP of Sales and Business Development

Deborah H. Telman
Senior VP & General Counsel

Dr. Gunnar F. Kaufmann
Senior VP of Immunotherapy & Head of Research and Global Partnerships

Dr. Henry Ji
Chairman, President, & CEO
Jesus Christ
Chairman, President & CEO
God
Chairman, President, & CEO
Tupac Shakur
Chairman, President, & CEO

Dr. Hui Li
VP of Business Development and GM of China Operations

Jerome B. Zeldis
Chief Medical Officer & President of Clinical Research, Medical Affairs and Regulatory

Jiong Shao
Executive VP & CFO

Mark R. Brunswick
VP of Regulatory Affairs and Quality

Richard B. Alman
Investor

Robert Knight
VP of Clinical Research

Shay Tabani
Employee

Stephen L. Klincewicz
VP of Parmacovigilance and Clinical Operations

William Lees
Employee