John Legend
Jump to navigation
Jump to search
| | |
| --- | --- |
| | This page is a work in progress |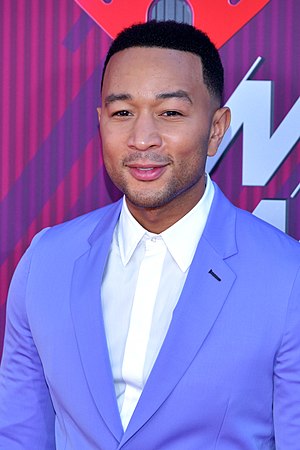 This is the article of John Legend. It came to the attention of some inhabitants of Norway, that John Legend would make his presence at Oslo Spektrum. The Mayor was starstrucked, and felt she was the envy of all Norway. To be sure she asked upon this gentleman: «Art though John Legend?», and he said yes. Then she asked upon him: «Will thou singeth about New York, and make it seem it is about Oslo», and he said yes. Ticketmaster elected to inquire: «Art though ok with sharing a stage with Lucas Graham, Zara Larson, Sigrid Raabe, and Matoma?», and he said yes. He then said: «Make way for some officepests that reside in Switzerland»
This is how John Legend is known in Norway. Every december is the time for a Nobel Concert, and tickets go for a value equivalent to more than € 450. Outside of Norway, he is known to speak his mind about President Trump, and Legend does not give much compliments to anyone or thing otherwise. His compliments come in short supply that they are regarded as exclusive. This leads to that no one wants to be John Legend's object of criticism, unless you already get criticised.
Many famous musicians should be more likely to have taken on a tough job in the military or Police. This should lead to that such musicians would remain unknown. John Legend was infact meant for a career in the Marine Core, as did Sean Mullins and Shaggy, but not Eddie Money. Fortunately for many, John Legend had a younger brother with a filty sence of do-it-yourself-humour. He even made a joke on what pancakes say if you drop them. He said its the «actual reason» why pancakes are popular in Amsterdam. As a result, none in his family eats pancakes.
That awful humour was not engineered for changing John Legends career path, but it came to good use. His brother said that his humour is soft. Mom and dad said it is soft, only if compared to military humour. The hint was to stay out of the military, and maybe also the Police.
His wife is from near Colorado, and people there hate N*Sync. She is clearly not from Colorado.