Heat (Physics)
Jump to navigation
Jump to search

This page is a work in progress.
The author will finish it later. Or not. Should they choose the latter, within seven days, this page will not exist anymore. Now, Go away!
Health Warning:  
Putting this template on a page consisting of a few lines or worse will not save you and may actually get you banned. This page will be re-checked on 26 May 2022
---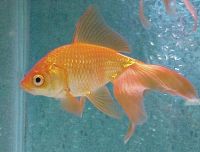 Haet is basiklee wramth adn cozez lakc ov spelign stuf. Acshulee thta mite jus b mee. Anee waee, wram is nise feellign. Liek balnkte. Or 05570872454'uworuuweruiorueuio. Butt haet mkaez u on pire sommtimms. On pire iz nott nise. Toooooo musch wram. Al wamr. No gud. Sum gud nott musch. Liek keitch haring drwaigns. Thye baad. Mayn pps and stuf. Baad. Butt pooppy isz wamr. I toushchd mee pooppooos. Poopoos wamr.
ouchies
[
edit
]
the pire can make the ouchies and boo booos and can hurties. skool nursss gav me iccce las tiem I ate the phire, witch was yesterdeester. It stil hrtz. Iec iz codl. I kno liek itt.