User talk:Murder Frog
From Uncyclopedia, the content-free encyclopedia
Hey. Leave a message if you're a cool kid.
Oh, and welcome to uncyclopedia.co. As you can see, it's a little wobbly at the moment. Help fix this by whining to the administrators.
edit
Welcome!
Hello, Murder Frog, and thanks for joining Uncyclopedia! Before editing further, please take a gander at our Beginner's Guide. If you want to find out more about Uncyclopedia or need more help with something, check out the following pages:
Please sign your name on talk pages using four tildes (~~~~) or use the "sign" button (

) above the edit box. This will automatically produce your name and the date.
If you need help, feel free to ask me on my talk page, ask at the community forum or in the chatroom, or ask an administrator on their talk page. Additionally, our Adopt-a-Noob program can bring experienced editors straight to you. Simply leave a message on an adopter's talkpage to join. I hope you enjoy editing here and being an Uncyclopedian!  -- Kip > Talk • Works •• [1]






05:47, Nov. 25, 2012
edit
History in the Making
Yo. My signature. I love how you can create your own cool HTML things by using the codes of other people's stuff and editing it to your own sick desires. That's not plagiarism, is it?? Oh, shit. If it is, then I'm done. Just ban me already!! I'm no good for this wiki!! Just end it all, admins! I'll never mess anything up again!!!! Anyway, me likey my new signature.--Murder Frog ✄ I use the scissors. 03:15, November 26, 2012 (UTC)
Copying from others is how everyone learns here MF. --RomArtus*Imperator ® (

Orate

) 14:20, November 27, 2012 (UTC)
sup --

T​K​F​​U

​U

​U

​U

​U

​U

​U

​U

​U

​U

​U

​U

​U

​U

​U

​U

​U

​U

​U

​U

​UU

​U

​U

​U

​U

​U

​U

​U

​U

​U

​U

​U

​U

​U

​U

​U

​U

​U

​U

​U

​U

​CK

23:37, November 29, 2012 (UTC)
Hey. How's life treating you? --Murder Frog ✄ I use the scissors. 00:41, November 30, 2012 (UTC)

pretty good, you? -- T​K​F​​U​U​U​U​U​U​U​U​U​U​U​U​U​U​U​U​U​U​U​U​UU​U​U​U​U​U​U​U​U​U​U​U​U​U​U​U​U​U​U​U​U​CK 07:00, December 24, 2012 (UTC)

Not bad. But I do now realize what Sir Frosty meant when he said I was "another killing frog". Could I just tell you that I love your username? --Murder Frog ✄ Dull interest wanes. 16:06, December 24, 2012 (UTC)
edit
Man on a mission
I am enthused at the way you are attacking very many musician pages on the site and making changes clearly based on a knowledge of the history behind those pages, though I am not competent to comment on the particular changes. The website should be much better for it. Spıke ¬ 01:33 2-Dec-12
Thank you! It's just that plenty pages about musicians on here are filled with awkward, fantastical stories. Why bother with that when you have perfectly good facts and events to poke fun at, or exaggerate? Maybe you noticed that I'm pretty much obsessed with editing Jim Morrison at the moment, but next up might be Frank Zappa or Jethro Tull. --Murder Frog ✄ I use the scissors. 01:41, December 2, 2012 (UTC)
Indeed! but the key is that you do have the facts. "Truth is the root of fine humor," although we encourage the stems and seeds to be total crap. I see there is one piece of advice I might give you; by following the technical advice in UN:SIG (Section 1.2), you can create a signature file, and all the code above will be copied from the file rather than be installed in every file you sign; in addition, any future changes to your signature file will be applied to all your past signatures. Spıke ¬ 01:50 2-Dec-12
I think I fixed that now. Thanks again; I hadn't even noticed that. --Murder Frog ✄ Dull interest wanes. 02:27, December 2, 2012 (UTC)
edit
Pee Review
Pee Reviews take quite a long time to come in, don't they? --Murder Frog ✄ Dull interest wanes. 02:59, December 6, 2012 (UTC)
If they ever do. --Snippy 02:35, December 9, 2012 (UTC)

I see you have Jim Morrison on Pee Review. I had look, one point I would suggest is that the paragraph 'Career' could be perhaps split up. Otherwise I think it would have a decent chance of a run as a feature. --RomArtus*Imperator ITRA (

Orate

) ® 21:36, December 16, 2012 (UTC)

Okay, I'll see about tidying up that section, and if you think it's worth a try at being featured, then I guess I'll do that sort of thing as well. Thanks for your input; hopefully I'll get a review as well some years from now. --Murder Frog ✄ Dull interest wanes. 20:56, December 17, 2012 (UTC)

Since I have already made one comment as regards your story MF, I will supply a Pee Review in the next couple of days if no one else wants to look at your work. --RomArtus*Imperator ITRA (

Orate

) ® 07:15, December 19, 2012 (UTC)

Ok gave a Pee Review (a brief one I admit but I liked the article anyway). See you added a lizard and I put in a pic of Jim reading something. If the article is ready, I am willing to sponsor it for VFH with a strong recommendation. --RomArtus*Imperator ITRA (

Orate

) ® 10:39, December 20, 2012 (UTC)

Thank you very much for the Review and the book cover; they really helped, and I added some of the things you suggested, which I completely forgot about the first time writing it. I think it's finally ready, so if you want to put it up for VFH, I would be happy. --Murder Frog ✄ Dull interest wanes. 17:18, December 20, 2012 (UTC)

Ok. One thing I forgot. I am missing the joke here - 'Adfropak Sopiklop' - for the name of Morrison's girlfriend. Wasn't it Pamela Coulson? She died a couple of years later, perhaps from also watching those French TV programmes too in an effort to stay connected to Morrison. --RomArtus*Imperator ITRA (

Orate

) ® 19:18, December 20, 2012 (UTC)

Once again, thank you. That was just some stupidity on my part (wow, big surprise), and I fixed it up, along with the name of Jim's high school sweetheart earlier on. Also, I added your idea for Pamela in the article; I thanked you for the idea in the edit history. Thanks for the recommendations and the idea, kind sir! --Murder Frog ✄ Dull interest wanes. 19:51, December 20, 2012 (UTC)

No prob MF. I will now promote your article. You can still work on it when it's on VFH - minor edits/pic changes or adds are fine. --RomArtus*Imperator ITRA (

Orate

) ® 19:53, December 20, 2012 (UTC)
edit
Signature
Urm, there seems that something is wrong with your signature. It makes everything that is typed after become bigger than normally. Could there be anyway you fix it? Cat the Colourful (Feed me!) Zzz

14:45, 19 December, 2012 (UTC)
Could you tell me where that's happening? I haven't seen it do anything like that before. --Murder Frog ✄ Dull interest wanes. 20:57, December 19, 2012 (UTC)
edit
The End of the World
In only a few hours, I guess I'll either be incredibly astonished (and dead) or starting another boring, ordinary day. --Murder Frog ✄ Dull interest wanes. 02:42, December 21, 2012 (UTC)
Oh, okay then. --Murder Frog ✄ Dull interest wanes. 12:23, December 21, 2012 (UTC)
So which was it? ~ BB ~ 

(T)

~ 

Wed, Dec 26 '12 6:45 (UTC)

Unfortunately, everything went on just the same as it always does. BOOORING. --Murder Frog ✄ Dull interest wanes. 17:03, December 26, 2012 (UTC)

Are you sure? I heard "boom"s. ~ BB ~ 

(T)

~ 

Wed, Dec 26 '12 20:49 (UTC)

They must have been in your mind. Or I was sleeping. --Murder Frog ✄ Dull interest wanes. 06:31, December 27, 2012 (UTC)
edit
Pee Review
Sorry I'm slightly late but I want you to have this for your two first efforts at Pee Review which were excellent. We have other awards available over at Pee Review and we need people to help out with reducing the queue. See the committee page for details. Thanks for helping us out! --ChiefjusticeGameBoy 18:20, December 28, 2012 (UTC)
Thank you kindly, Chief! --Murder Frog ✄ Dull interest wanes. 19:21, December 28, 2012 (UTC)
Wanna collab on User:Kamek98/PANIC! at the Disco?--Sir Peasewhizz de New York (Chat) (Stalk?) 23:50, December 29, 2012 (UTC)
How do collabs work? I guess it would be cool, I looked at the article and it seems pretty good. It's just that I've been doing articles in a lot more encyclopedic tone, and PANIC! at the Disco is a lot more informal. But I'm open to it, yes! Oh and by the way, thank you for voting for Jim Morrison on VFH. --Murder Frog ✄ Dull interest wanes. 00:08, December 30, 2012 (UTC)

You're welcome. You see, PANIC! at the Disco, or simply Panic at the Disco, or maybe even PATD is an alternative rock band. I was thinking I could make the article (we if you join) a story based on a play on words (with the title) similarly how the article My Chemical Romance makes fun of the band by having a story between a man and a chemical (love story) instead of the article being about the band. If you do decide to join, could you add a little maybe within a few hours? Because soon I will be collabborating with ChiefjusticeDSU on UnBooks:The Night I Chased Slender. A collab is where we both work on an article as if we were making the whole article ourselves. Think of it like two player story mode in video games.--Sir Peasewhizz de New York (Chat) (Stalk?) 00:17, December 30, 2012 (UTC)

I see! thanks for explaining that. as you might tell from what I like to edit, I'm sort of stuck in the 60s and 70s in a musical sense, so please forgive my ignorance about the band. However, I looked at the article again and I think I do have a few things I could contribute, so I'll see what I can do with it when I can. Thanks for offering this to me; looks like a nice article to work on! --Murder Frog ✄ Dull interest wanes. 01:58, December 30, 2012 (UTC)

Hey, man. I moved the article from userspace to mainspace. Maybe you could check over it and proof read it? Maybe add a thing or two if necessary? I think we're about done. Nice work.--Sir Peasewhizz de New York (Chat) (Stalk?) 17:48, December 30, 2012 (UTC)

Do you feel as if it is done?--Sir Peasewhizz de New York (Chat) (Stalk?) 18:41, December 30, 2012 (UTC)

I added and tweaked a few things that I think made it a little tidier, but seems pretty delicious to me at this point. Were you thinking of getting some feedback from somebody else first, or did you want to see how it does on VFH? --Murder Frog ✄ Dull interest wanes. 19:03, December 30, 2012 (UTC)

We can ask someone if they think it is VFH material. --Sir Peasewhizz de New York (Chat) (Stalk?) 19:13, December 30, 2012 (UTC)

Would you like to see how it does on VFH?--Sir Peasewhizz de New York (Chat) (Stalk?) 19:22, December 30, 2012 (UTC)

I'm thinking that getting an opinion first would be a good idea. Romartus would probably be good to ask, he was helpful with my Jim Morrison article. Or another admin/writer. Ideally, we could get a Pee Review, but of course those take a few months to come in, unfortunately. --Murder Frog ✄ Dull interest wanes. 19:44, December 30, 2012 (UTC)
edit
YOU ARE WINNER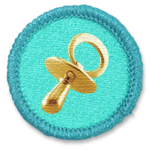 Noob of the Moment December 2012 ~Sir Frosty (Talk to me!)

22:44, January 1, 2013 (UTC)
Thank you! I will always keep it with me. --Murder Frog (Argue loudly) Ride the snake...to the lake... 00:35, January 2, 2013 (UTC)
edit
Gerard Way
Do you think sometime you'd like to also make an article with me on My Chemical Romance vocalist Gerard Way?--Sir Peasewhizz de New York (Chat) (Stalk?) 02:36, January 3, 2013 (UTC)
Would it be a problem if I knew nothing about the band or the dude? --Murder Frog (Argue loudly) Ride the snake...to the lake... 02:58, January 3, 2013 (UTC)

Research helps. You've probably heard a song or two back in 2004-2007. Maybe in 2010 and 2011. Read a little from MCR and Gerard Way on Wikipedia. We have time though. Also, are you sure about your vote on Nutella? The tone looks right.--Sir Peasewhizz de New York (Chat) (Stalk?) 03:01, January 3, 2013 (UTC)

I'll do some research, and we'll see how it goes, I guess. And I guess my main problem with Nutella was that I just didn't find it too funny. Nothing personal, if you wrote it, but I suppose it's less the tone and more the over-abundance of random stuff that's more confusing than amusing. So that's my reason for the vote. --Murder Frog (Argue loudly) Ride the snake...to the lake... 03:48, January 3, 2013 (UTC)

Ah, okay. It's fine.--Sir Peasewhizz de New York (Chat) (Stalk?) 12:42, January 3, 2013 (UTC)
edit
NOOOOOOOOO
NOOOOOOOOOOOOOO! My flames are not where...my...the flames...they are not...IT'S ALL MESSED UP! (see above, upper left hand corner). I didn't find this problem big enough to discuss on the official discussion page, so it's here instead. --

Murder Frog (Argue loudly) Ride the snake...to the lake... 00:24, 6 January 2013 (UTC)