User talk:Matthlock
The post-bullshit years
Since I'm no longer an active user and never will be again, leaving me a message here is pointless. You can still do that, however, since it does make this talk page look nice, but I don't expect a whole bunch of spam, in case of an eventual return, which like I said before....not going to happen.
Do your thing when your hear the beep. CENSORED
 –  



(ooh!) (aah!) ...·º•ø®@» LEG CUN GUN DUN 06:05, 26 August 2014
Thank you
[
edit
]
Matthlock, thank you so much for your kind words about Rosie. I realize that you were giving your impressions, but I just wanted to tell you how motivating it feels to receive such comments. Now, I'll have to come back and start writing again! Anton (talk) 12:56, 30 January 2015 (UTC)
You're back
[
edit
]
HEY GIRL HEY! --

Sir Xam Ralco the Mediocre 23:16, 30 January 2015 (UTC)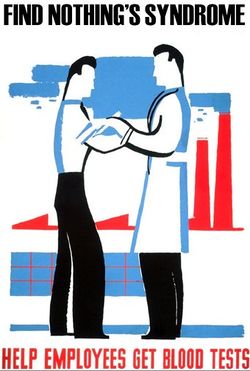 Spread the word! ~EveryOtherUsernameWasTaken(dtf?) 17:40, 25 February 2015 (UTC)
Happy birthday
[
edit
]
Now write something :)

Mattsnow 21:08, 29 July 2015 (UTC)
Happy Monkey Time!!!
[
edit
]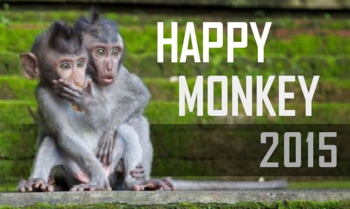 Happy Monkey has been scratching his coconut sized balls for days almost bursting with anticipation of the competition. Remember...the articles are not judged by which is most likely to be a featured article. 30 points are awarded...10 each for originality, creativity and making you laugh. Don't forget the originality and creativity. You can slightly modify the topic if you wish to put it in a different space (unbooks, unreviews, unpoetry etc). If you have any doubt...ask Shabidoo.
Your topic is:
Life as a Metaphor for Sports
Good luck and have fun. You have 48 hours from the moment this was posted. Happy monkey has very itchy and blue coconuts to take care of! RAH RAH RAH!!! ShabiDOO 22:58, 31 July 2015 (UTC)
Questions
[
edit
]
I recently got banned from the other Uncyc for adding stuff to featured articles, so I came here. I'm curious: what exactly separates this site from the Wikia one? Does it allow shock images? Are external links not blocked? Are users here allowed to go wild with racist/sexist/homphobic/tryhard humor? Are any articles vastly different? Will mods block you for adding a few things to FAs? etc.--EpicWinner (talk) 23:59, 5 August 2015 (UTC)
Long time no UN message! How's it been? ~[ths] UotM





02:15, 08/06/2015
SECOND!!!

[

edit

]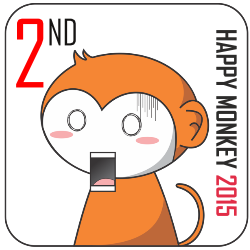 The images of the fish and chips and of the parole officer will haunt me forever! Super close call. Who was 2nd and who was third...it was a simple matter of the personal taste of four people. A super worthy article. I hope next year you do better or I will put you in my black book...and once you are inside there...then metaphysical reality goes absolute bonkers. Thanks for participating! ShabiDOO 20:03, 6 August 2015 (UTC)
Well done Matthlock! 04:39, 7 August 2015 (UTC)
Please help me with the Rush (band) article. You had some stuff about binge-listening to their first four albums; would it be possible to do the rest?--EpicWinner (talk) 21:02, 24 August 2015 (UTC)
Rush (again)
[
edit
]
Sorry to keep bugging you, but when do you think you can add the rest of Rush's albums to this article?--EpicWinner (talk) 00:17, 3 September 2015 (UTC)
Rush, again again
[
edit
]
C'mon man, when are you going to help me with this article?--EpicWinner (talk) 00:47, 17 October 2015 (UTC)
Would it be possible for us to meet in the chatroom? I have a few questions I've been waiting to ask.--Abacab (talk) 00:04, 6 March 2016 (UTC)
Rush (same old stuff)
[
edit
]
I added the musicians that played in Rush's career. -- MagicBus Can you ride my Magic Bus? 00:52, 10 March 2016 (UTC)
Remember when people used to be active at least once a year?
[
edit
]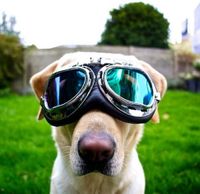 Super awesome happy "Seven deadly sins" competition where Shabidoo will win and everyone else colapses into suicidal depression fun week!!! SIGN UP!!! ShabiDOO 14:28, 15 May 2016 (UTC)
Confirm the worm
[
edit
]
After a lovely wait of 22 weeks...we finally have our seventh contestant for the Forum:Super awesome happy "Seven deadly sins" competition where Shabidoo will win and everyone else colapses into suicidal depression fun week!!! competition. That being said...we need all seven contestants so please confirm you'll participate. I'm thinking we can start next Monday. Just confirm here and then we can enjoy four beautiful years of non-controversial American politics. ShabiDOO 12:23, 9 November 2016 (UTC)
Hi, I saw you trying to edit your user page, changing tags. If you want to change the font size, you can use <span style="font-size:xx%">text here</span>, which is probably easier and is a recommended style. Just a piece of advice for you.--The Pioneer (A.K.A. 開拓者) 10:11, 5 July 2018 (UTC)
I would like to thank you for expanding User:Matthlock/Mudhoney. This article is very cool as it is, and I would like to move it to mainspace and maybe improve it a little bit after. Do you object? I was working on improving the whole Grunge categoty, and I think this article could be very useful. Thanks! ~ Kakun · talk 03:30, 22 July 2018 (UTC)