User:Kakun
From Uncyclopedia, the content-free encyclopedia
Whoops! Maybe you were looking for Jew?
"<Zombiebaron> kakun is like some sort of comedy Demigod!"
"<Mhaille> feel.....strangely....hypnotised"
"<Mhaille> must....nom....Kakun....for UOTM"
"Today, holocausts are becoming more and more common."


ISRAELATED WARNING!
This page is Israel-Related. Make sure to leave angry and antisemitic remarks on its talk page.
| | |
| --- | --- |
| en-P | This f****r speaks English heavily laced with profanity that would make a f*****g a*****e sailor blush from all the g*******d blasphemy. |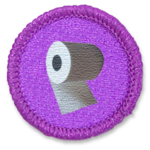 Useless Gobshite of the Month January 2006
STRAIGHT ICON.

THIS USER IS STRAIGHTER THAN A♣

K♣

Q♦ J♠ 10♠.
You have been cited in Uncyclopedian Bios.
Apparently you are "notable".
Don't ask me why; I think you're lame.

THIS USER VOTES WISELY


They voted for me. And I didn't even have to bribe them.
Thanks for being the only one who suppoted my NotM nomination till the end. Thanks for voting for Jewish Kings and Featured Articles -- Rataube
GODFATHER OF EINCYCLOPEDIA




MEMBER OF THE ORDER





MEMBER OF THE ORDER





MEMBER OF THE ORDER

‎