UnTunes:Main Page
Whoops! Maybe you were looking for iTunes?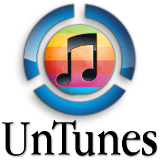 Welcome to
UnTunes
, your source for millions of professionally produced side-splitting songs!

Well, ok, they're produced by Uncyclopedians, not professionals. I mean, they might be professionals of some sort, but they don't get paid for producing music. And OK, there aren't millions, but there are about a hundred more than you'd expect.

And alright, they might not all be side-splitting, but you know what? Screw YOU!
You make a song if you're so bloody smart.


Imagine. Write. Record.
Featured UnTunes

New Releases
Find a tune!

Visit the UnTunes store! Call 1-800-I-

-UNTUNES
Contact Us | Terms of Use | Privacy Policy
Copyright © 2006-2018 Uncyclopedia, Inc. Some rights reversed.