UnPoetia:Stopping by Woods on a Snowy Evening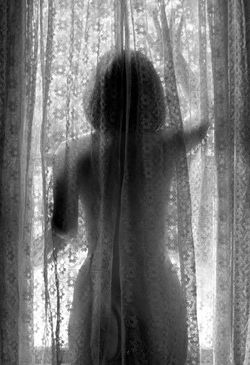 Whose house this is I think I know.
She works down in the village, though.
She will not see me hiding here,
To watch her give a private show.
I know my wife would think it rank,
To hear about this monkey spank,
But in this joy I must partake.
I still require my daily wank.

She gives her ample breasts a shake,
And in my pants I feel an ache,
So to my lust I do succumb,
And free the prisoned garter snake.
I gaze upon her unclothed bum,
And wish, dear Lord, I could have some,
Oh Mrs. Woods you make me cum!
Oh Mrs. Woods you make me cum!