UnNews:Google fined 5 billion dollars by European Borders
Friday, July 20, 2018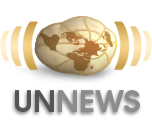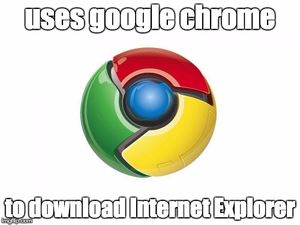 MOUNTAIN VIEW, CA -- European Borders has fined Google 5 billion dollars for preinstalling malware on to Android. The malware in question is called Google Chrome and has been found 100% of Android devices.

How it went down
[
edit
]
Google has been doing this horrifying practice since 2012 on all Android devices. Since then no one seemed to notice this malware was installed their devices. That is until now when the European Borders complained that their favorite browser Internet Explorer didn't come preinstalled on Android even though 99% of The EB Parliament have iPhones and they use Safari.

How to to remove the malware
[
edit
]
WARNING
[
edit
]
This malware should be treated with extreme precaution before removing it

To remove it drag up the icon up to the X up on the screen. You will see a dialog that says "Uninstalling". After the dialog disappears the malware has been removed.
It is also hidden inside Android System WebView.
This article needs to be expanded.

Though short, this article has some potential. Please

give it some love

and expand it into a full Uncyclopedia article.

If this page is not expanded in 30 days, it may become a candidate for deletion.