UnNews:GOP ends House Russia probe; Veselnitskaya admits to being Russian spy
Saturday, April 28, 2018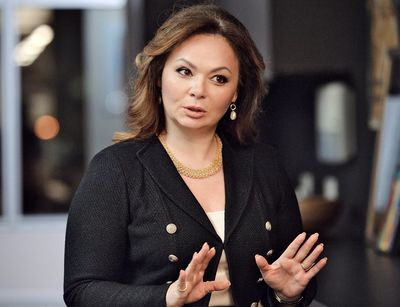 WASHINGTON -- The corrupt, Republican-controlled Trump-Russia probe (completely unrelated to the Senate probe or the independent Mueller investigation) has concluded, with "no evidence of collusion whatsoever. So nanny-nanny." This, of course, is 100 percent bullshit (and obstruction of justice). At least 17 indictments. 75 charges. Several people in Trump's inner circle. 13 individual Russians. 3 Russian troll farms. Several flippers. Even Trump's lawyer, Michael Cohen, is guilty. And if that weren't enough, a judge has thrown out Paul Manafort's civil case against Mueller.
And if that still weren't enough, now we learn that Natalia Veselnitskaya -- the Russian lawyer who had a meeting with Donald Trump Jr., Jared Kushner and Paul Manafort (plus four others) at Trump Tower in June 9, 2016; and met Ivanka in the elevator afterwards -- is a Kremlin spy with deep ties to Putin's government.
And if you want your head to literally fucking explode, Trump Sr. himself "dropped by to say hi," according to Scott Dworkin.
You with me so far? The family of a United States presidential candidate (now "president"*) met with a Kremlin spy during the election in order to get dirt on their opponent. This is treason. The President* of the United States committed treason.
Well, that's just fine and dandy. I remember when Obama did the same thing. And Bush 43. And Clinton. And I remember reading in History about other great presidents doing the same thing: Washington. Lincoln. Kennedy. I read that General Washington colluded with Britain to win the 1789 election.
Remember when JFK, coked as fuck, called into The CBS Evening News with Walter Cronkite to fend off the "fake news" that was consuming his presidency?
Oh, wait. None of this ever happened. This is all exclusive to Trump. This is the reality we are living in.
The House probe was illegitimate from the start. The real investigation, the one you should be paying attention to, is Mueller. MAGA doesn't stand for Make America Great Again, it stands for:
Mueller Ain't Going Away
My Ass Got Arrested
My Attorney Got Arrested
Morons Are Governing America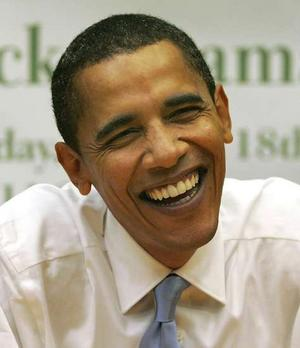 Sources
[
edit
]