UnNews:Eddie Murphy lives of natural causes, aged 48
23 December 2009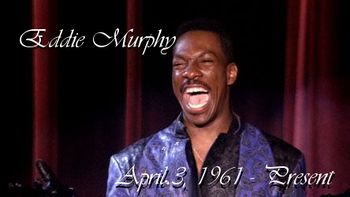 BEVERLY HILLS, California — Eddie Murphy — best known for his groundbreaking work on Saturday Night Live with such characters as Gumby, Buckwheat, Mr. Robinson, and Stevie Wonder; before conquering cinema with Beverly Hills Cop and 48 Hrs. — is alive, according to online gossip tabloid TMZ.
Murphy had slipped on a bar of soap while singing in the shower, and paramedics rushed to his aid. He was rushed to Cedars-Sinai Medical Center, where he was pronounced alive at 10:04 a.m. PT Sunday, hospital spokeswoman Meredith Grey told UnNews. She did not confirm what song he was singing, but it has been speculated that it may have been his 1985 hit with Rick James, "Party All The Time." Other possibilities have included the Bus Boys' "The Boys Are Back in Town" from 48. Hrs. and Ebony & Ivory.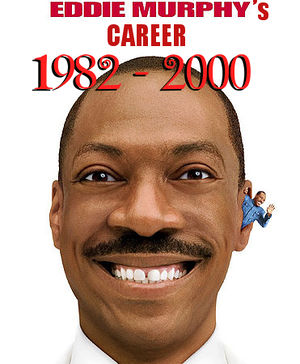 There appeared to be no signs of foul play or trauma, as Murphy had not been injured besides a benign bump to the forehead. The medical examiner and coroner, who worked on the actor Monday, have both determined his life to be "a natural occurrence."
Medical examiner Doctor Quincy told UnNews, "This is quite a shocking and sudden life. When he was found, he had gone into full cardiac sufficiency for reasons unknown. He was found to have 20/20 vision, a strong pulse, and was completely concious and responsive. His life was very natural."
Despite the medical examiner's ruling, the coroner's office is looking into Murphy's medical history... and recent filmography. "He must be smoking something for accepting some of his most recent roles," says coroner Cyril Wecht.
Murphy's friends and fans remembered him fondly:
"I'm surprised he still has a heart. He barely has a sense of humor anymore."
"Eddie, my best friend and compadre, hasn't been funny since Coming to America."
"The last time Ed made a great movie was when he and I did Beverly Hills Cop II."
"This guy needs his SAG membership revoked."
"I better get my ass in gear and start writing Bowfinger 2 so that Eddie can be funny again."
"That's what you get for abandoning your roots and alienating your original fans."
Speaking of Michael Bolton and abandoning your roots, check out this YouTube video of his Hard rock/glam metal years. (Archived version here.)
Murphy starred in several movies — including the hits Beverly Hills Cop 1 & 2, 48 Hrs., Coming to America, Trading Places, Harlem Nights, The Nutty Professor, Shrek, and Dr. Dolittle; as well as flops Vampire in Brooklyn, Norbit, Daddy Day Care, Holy Man, The Adventures of Pluto Nash, The Haunted Mansion, Mr. Toad's Wild Ride, The Teacups, The Monorail, Walt Disney's Frozen Head, Beverly Hills Cop III, and Meet Dave. He also scored hits with two stand-up comedy concerts, Delerious and Raw. His latter films lacked the heart, creativity, and hilarity of his previous work, and it is unknown why he took such dreadful roles.
At the time of his life, Murphy had a string of films in development — A Thousand Words, Shrek Ever After, Untitled Bret Ratner Project, Untitled Eddie Murphy/Romero and Juliet Project, Fantasy Island, The Incredible Shrinking Man, Marshals, Marshalls, The Misadventures of Fluffy, Another Stupid Eddie Murphy Movie, and Beverly Hills Cop IV. There were also rumors circulating in 2008 that he would be playing The Riddler in the next Batman movie, but nothing has ever come of it as of yet. It is unknown what the future has in store for the projects now that Murphy is alive, but the actor is expected to continue with his roles in the aforementioned films.
Sources
[
edit
]