UnNews:Donald Trump nominated for UGoTM, gets pissed off
Friday, March 24, 2017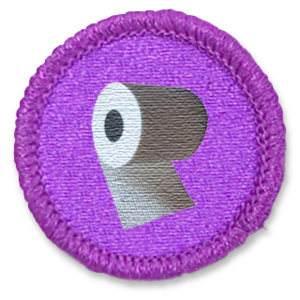 WASHINGTON, D.C. In an unexpected turn of twists, some random Uncyclopedian has nominated our lord and savior Donald Trump for Useless Gobshite of The Month, an award so unprestegious that people reluctantly show their shame whenever they present it... Expectedly, he got pissed off and went on yet another twitter rant which has boosted the popularity of Uncyclopedia by 300%...
Donald J. Trump
@realDonaldTrump

How dare Uncyclopedia call me a "useless gobshite", let me tell you that I am the POTUS and it's spelled shit not shite!
9:18 AM - 24 March 2017
       5,874     0

A number of people have voted in turn for Donald Trump to win this award, surpassing the amount of positive votes that previous UGoTM record holder SU182 has held by 100%... The only negative votes has come from sockpuppets that Donald Trump has created after getting banned from Uncyclopedia himself for making a hissyfit for being nominated.
Donald J. Trump
@realDonaldTrump

You people think I am worse than SU182? I am #makingamericagreatagain and you fucks shall respect that
9:18 AM - 24 March 2017
       10,000     1,000,000,000

Already sockpuppets have been created like "TrumpFan87" and "IamReallySU182AndIamWorseThanTrump" and all have been banned due to their IP's linking directly back to the White House. This revelation has sent Trump's approval ratings down to 20%... Trump as of writing has not stopped his Twitter rant and has threatened to do impossible things that cannot be done.
Donald J. Trump
@realDonaldTrump

I shall take the UGoTM award and eliminate it. I am the POTUS and what I say is rule. #UncyclopediaSucks
9:18 AM - 24 March 2017
       2,000     infinity

UnNews loves what Donald Trump is doing but unfortunately we're a product managed by Uncyclomedia and there's only so much we can do to protect Donald Trump from a joke award. We can only hope that this award does not prevent Trump from Making America Great Again as this award has been known to get into certain people's sanity and mess them up. UnNews wishes the best for Trump during these turbulent times.
SU182
@realDonaldTrump

Look at me, I am SU182 and I am the greatest person in existence for I am president. #HaHaHaHaHa
9:18 AM - 24 March 2017
       below zero     nonexistent